Chamberlain Worcester Oval Teapot Stand, underglaze Blue and Gilt 'Barley Ear' decoration, Pattern Number 273, c1802-1805
(p1051)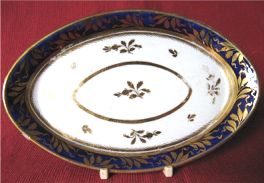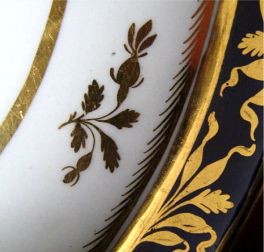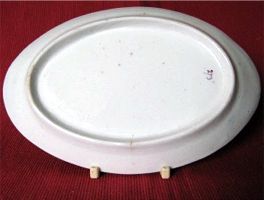 A Chamberlain Worcester teapot stand, typical shape of Chamberlain Worcester for the period c1802-5. This charming teapot stand, with its smooth body, is decorated with underglaze cobalt blue and embellished with the 'Barley Ear ' pattern and gilded roses. This pattern number is number 273, this is marked on the underside of the jug in puce.
Click here to check price and availability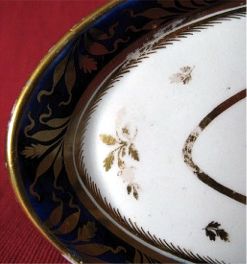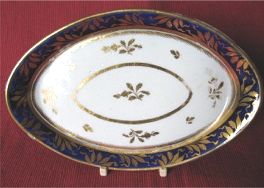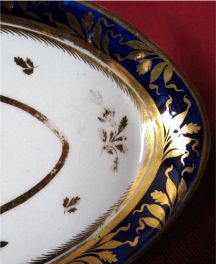 The main body of the teapot stand is decorated with a wide band of underglaze rich cobalt blue around the rim of the stand, Applied on top of this rich blue band is the heavenly honey coloured gilt decoration in the form of 'Barley Ears'. The blue band is bounded top and bottom by a thick gilded line. The lower line has below it a fringed gold line which is extremely fine.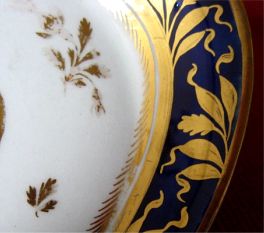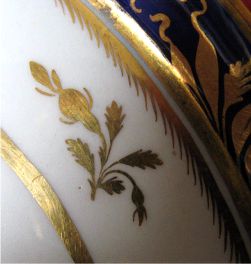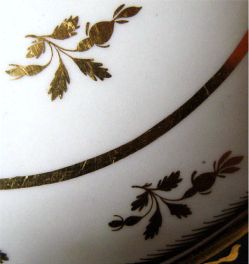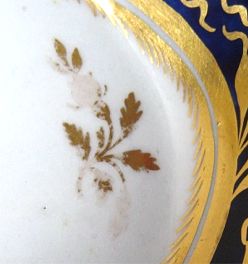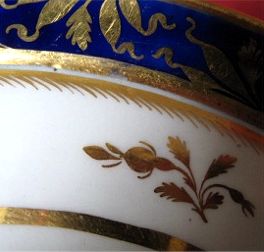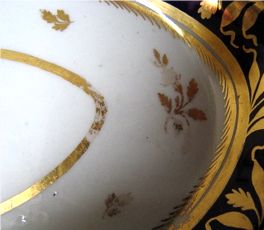 Around the base of the teapot stand are four delightful rose bud, these rose buds are interspersed with minor leaf sprigs.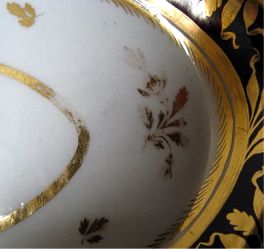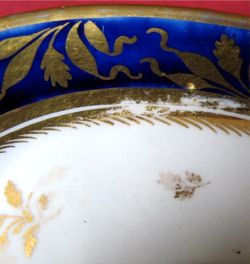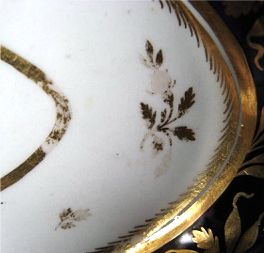 In the centre of the teapot stand is a gilded oval in which is a further gilded rose bud sprig.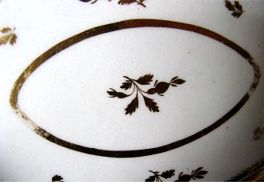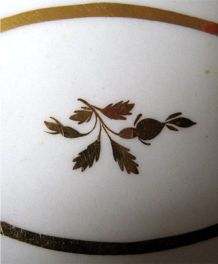 On the underside of the teapot stand is the pattern number '273' in puce.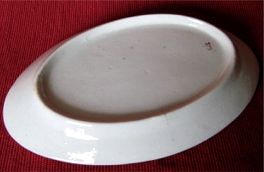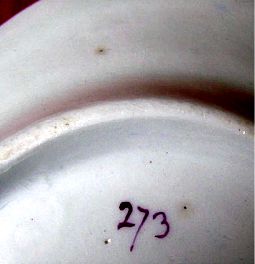 This is an elegantly shaped Chamberlain Worcester Oval Teapot Stand, underglaze Blue and Gilt 'Barley Ear' decoration, Pattern Number 273, c1802-1805.
Size and Weight: (values are approximate)
6½" X 4¼" (168mm X 110mm) length X width of the teapot stand
¾" (22mm) depth of the teapot stand
5 oz (145gms ) weight of the teapot stand
Marks:
On the underside of the jug is the pattern number '273' in puce. This is the Chamberlain blue and gold patter of 'Barley Ears'.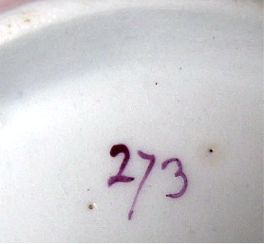 Reference 'Chamberlain Worcester Porcelain 1788-1852' by Geoffrey Godden.
This elegant Chamberlain Worcester oval teapot stand is in good condition with no chips, repairs or restoration. The only minor imperfection is that there is some wear to the gilt decoration, this can be seen in the pictures and is mainly to the gilding on the roses at each end of the stand and a little to the central gilded oval. There is also a very tiny firing crack to the foot rim, which is insignificant. This is a very fine chamberlain Worcester teapot stand from c1802-1805.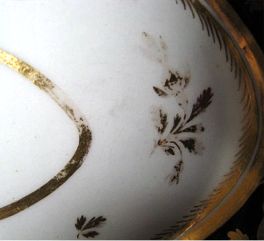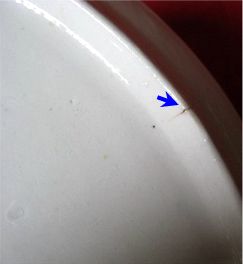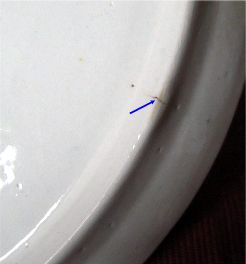 ---
All information contained within any article on this website was considered to be accurate (as far as can be ascertained) at the time of writing. TeaAntiques.com Limited makes no warranty and accepts no liability regarding the accuracy of the content.
Copyright © 2000 - 2022 All rights reserved
TeaAntiques.com Limited. Company Incorporated in England No.: 5086843