Chamberlain Worcester Slops Bowl, Shanked Body with Cornflower Sprig Decoration, c1795
(p1219)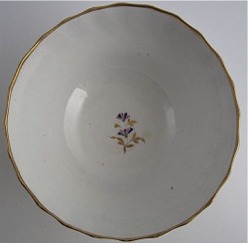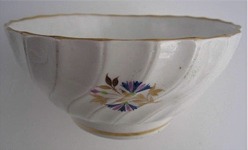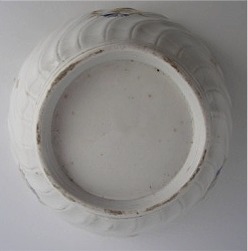 An attractive Chamberlain Worcester shanked slops bowl, dating from c1795. The body is decorated with 'cornflower' type of floral sprigs.
Click here to check price and availability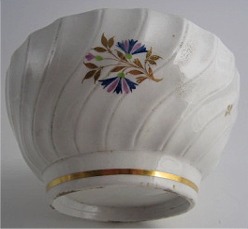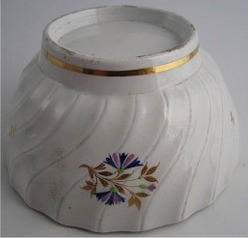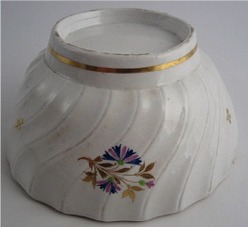 The body of the slops bowl has a beautiful waisted shape. The body is moulded with spiral lines that are known as a shanked moulded body. Each of the spiral lines has a double line to it, referred to as 'tram line' and is a feature of the Chamberlain's Worcester manufacture.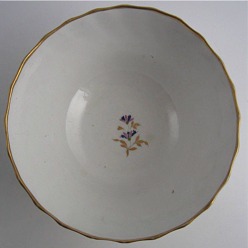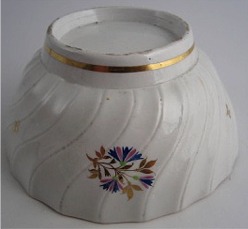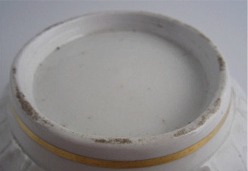 The bowl is raised upon a circular foot rim which has a gilded line around it.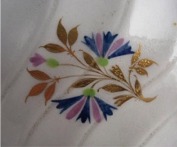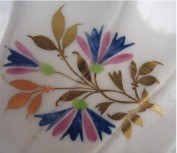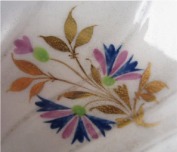 The main body of the slops bowl is decorated with 'cornflowers' executed in blue, pink and green enamels with gilt foliage. These cornflower sprigs are interspersed with tiny gilt foliate leaves. In the base of the bowl is a further cornflower sprig.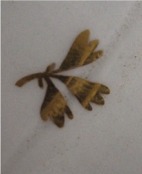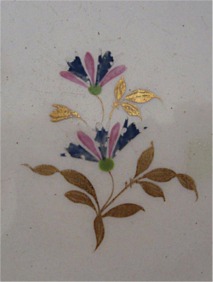 This is a charming Chamberlain Worcester Slops Bowl, shanked body with cornflower sprig decoration, c1795.
Size and Weight: (values are approximate)
3" (77mm) height of the bowl.
6˝" (167mm) max. diameter of the bowl.
12Ľoz (355gms) weight of the bowl.
Marks:
There are no manufacturer's marks on this slops bowl. It is however from the Chamberlain's Worcester factory c1795; characterised by the tram line spiral fluting.
The condition of this charming slops bowl is generally very good. There is some wear to the gilding, mainly to the high points on the gilt rim of the bowl. There is also some areas of kiln smut which have resulted in some black speckles in the glaze. Also, looking down on the slops bowl is is slightly out of being exactly round in shape.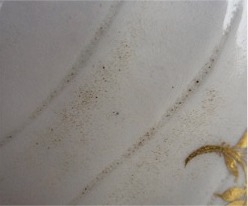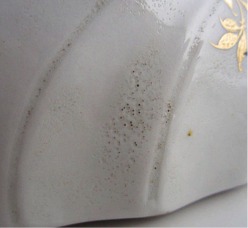 There are a few areas on the rim of the foot ring that are unglazed from where it sat in the kiln.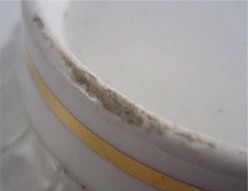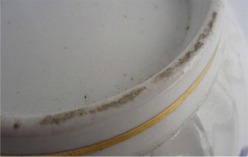 There are no chips, cracks, repairs or restoration, a clean and honest Chamberlain's Worcester slops bowl for any collector.
---
All information contained within any article on this website was considered to be accurate (as far as can be ascertained) at the time of writing. TeaAntiques.com Limited makes no warranty and accepts no liability regarding the accuracy of the content.
Copyright © 2000 - 2022 All rights reserved
TeaAntiques.com Limited. Company Incorporated in England No.: 5086843