Hilditch Teacup and Saucer, decorated with 'Boy Picking Fruit', c1830
(p1233c)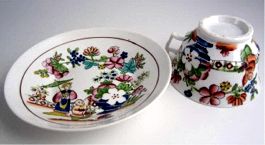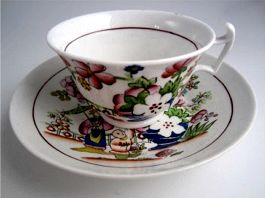 A very pretty Hilditch teacup and saucer, beautifully painted with an oriental scene of a 'boy picking fruit', dating from c1830.
Click here to check price and availability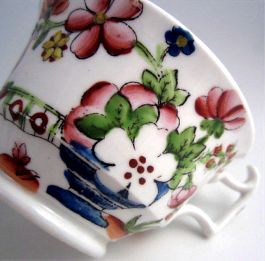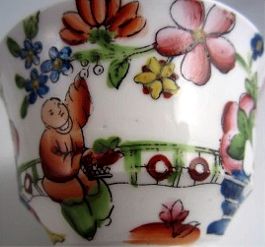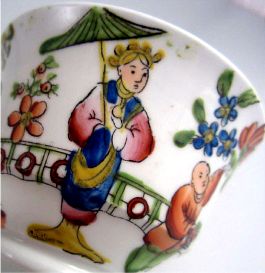 The cup is of the shape known as the 'London shape' with its angular handle with a curved up lobe at the top. The cup is decorated in very colourful enamels showing an oriental scene of a young boy picking fruit, behind him stands an oriental figure carrying a parasol. There is a stylised fence running around the cup which also shows a large vase of exotic flowers, etc.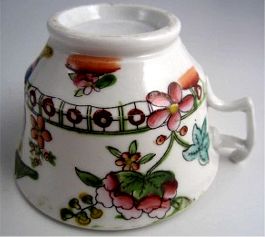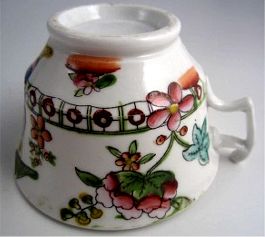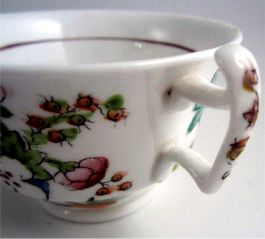 The back edge of the handle is decorated with little flowers and on the inside of the cup there is a flower spray painted at the bottom of the bowl around which runs a red circle
.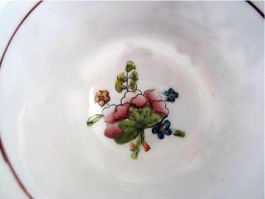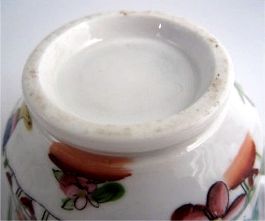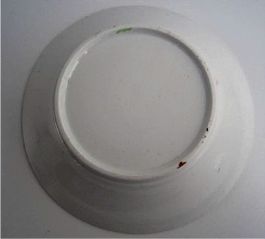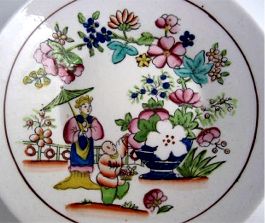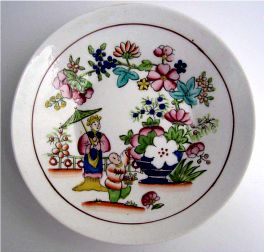 The dish saucer is beautifully decorated in the same colourful enamels and depicts the same oriental scene of the 'boy picking fruit', etc.
This is a charming Hilditch teacup and saucer decorated with an oriental scene depicting a 'boy picking fruit', dating from c1830
Size and Weight: (values are approximate)
3½" (88mm) diameter of the cup at its rim.
2¼" (58mm) height of the cup.
5½" (140mm) diameter of the saucer.
Marks:
There are no manufacturer's marks.
This charming teacup and saucer is in good condition with no chips, cracks, repairs or restoration.
---
All information contained within any article on this website was considered to be accurate (as far as can be ascertained) at the time of writing. TeaAntiques.com Limited makes no warranty and accepts no liability regarding the accuracy of the content.
Copyright © 2000 - 2020 All rights reserved
TeaAntiques.com Limited. Company Incorporated in England No.: 5086843