Coalport 'John Rose' Waisted Spiral Fluted Oval 'Brown and Gilded' Flower Sprig Decoration, c1800
(p1261)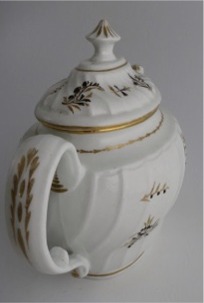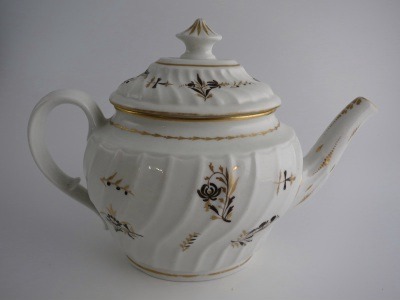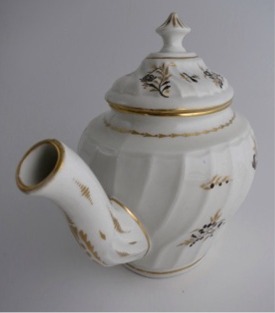 A very attractive John Rose Coalport teapot and cover c1800. It is of a charming 'waisted' moulded oval form, with elegant flower sprig decoration in brown coloured enamel with gilded foliage around the body and cover.
Click here to check price and availability
John Rose had been an apprentice to Thomas Turner at the Caughley factory until aged 21 when he set up his own manufacturing company with Edward Blakeway at Jackfields around 1793. By 1796 they had set up a works across the other side of the River Severn at Coalport, from where this delightful teapot originated.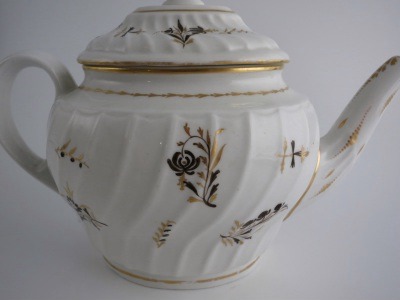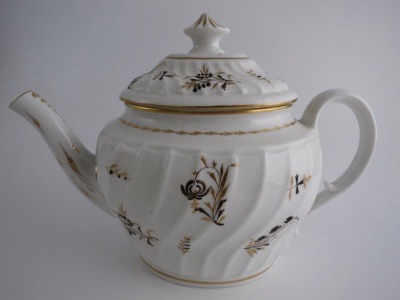 The main body of the teapot is called a 'waisted' moulded oval form due to the narrowing in of the lower portion of the body and the moulded spiral fluted lines around it, very popular towards the end of the Eighteenth century in tea wares. The body is decorated around it with evenly spaced flower sprigs in brown enamel and gilded foliage.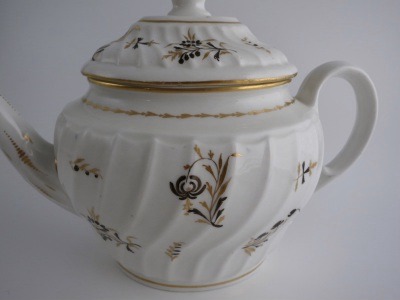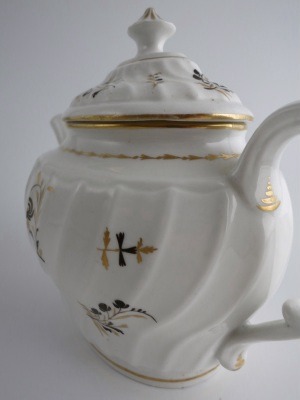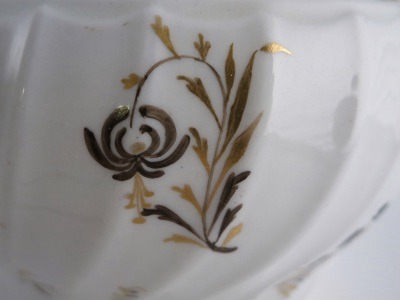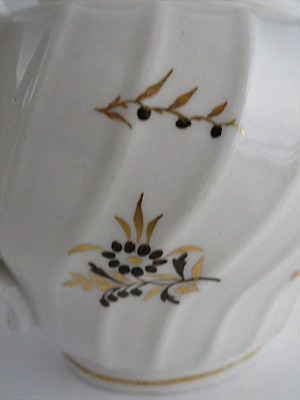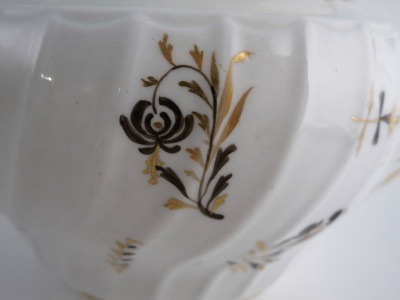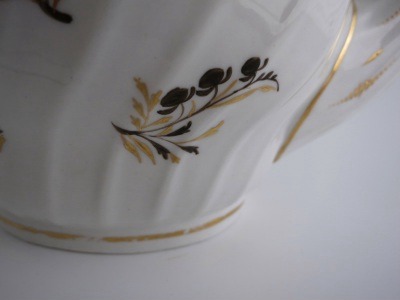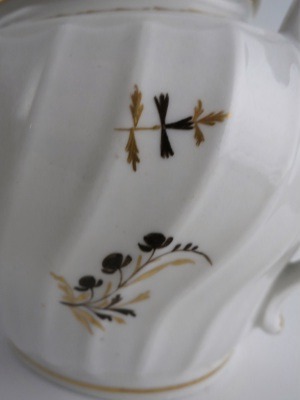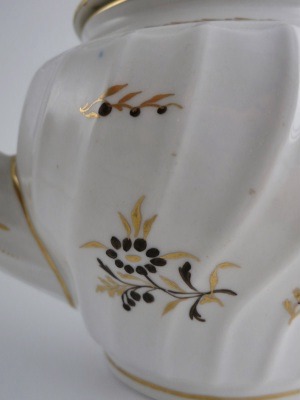 There is a gilded foliate garland around the shoulder of the teapot. The rim of the teapot and lid are also gilded.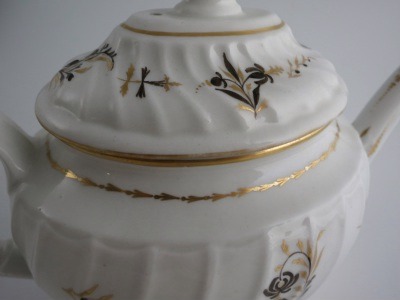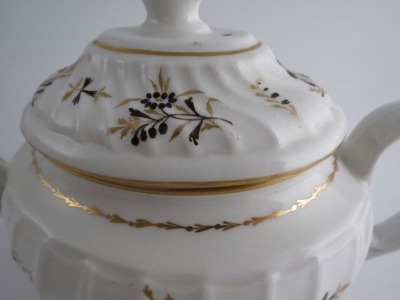 The teapot spout is faceted moulded to the lower portion and has applied gilt decoration and gilding to the tip.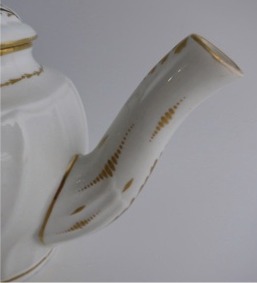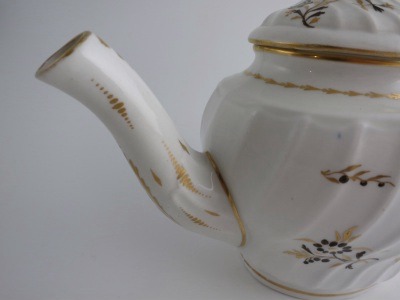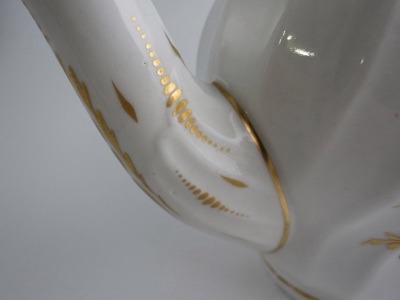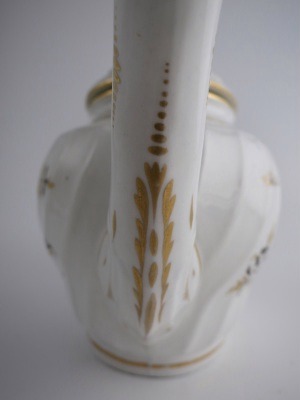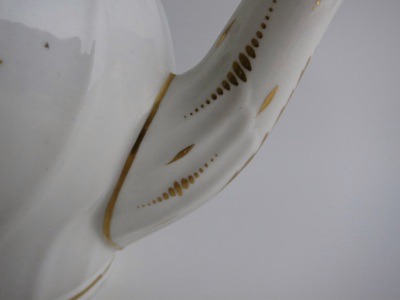 The open loop handle of the teapot has gilded foliate decoration applied down the back edge and has an inward moulded spur to the lower portion of the handle.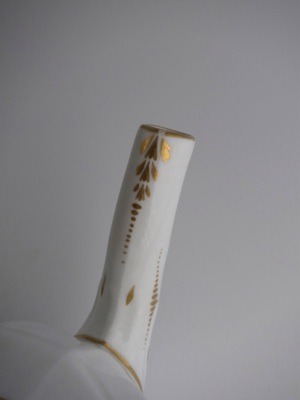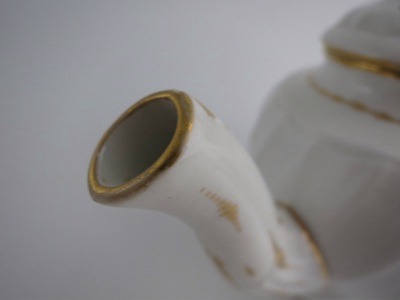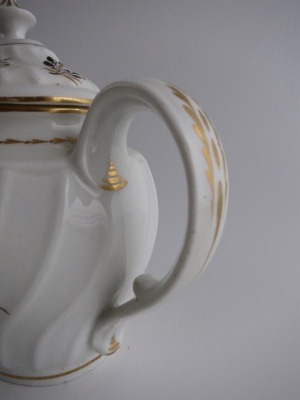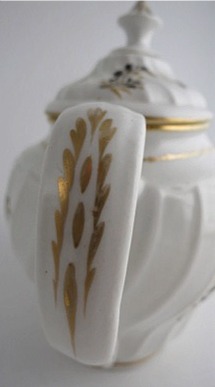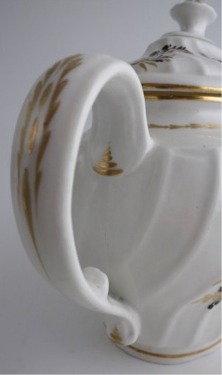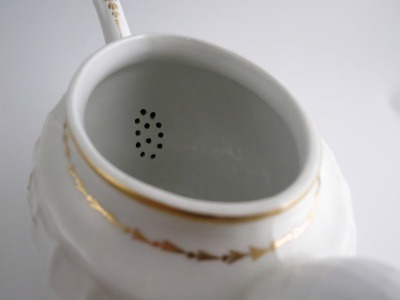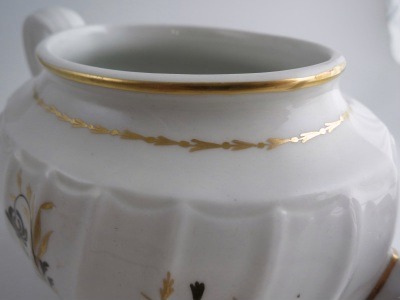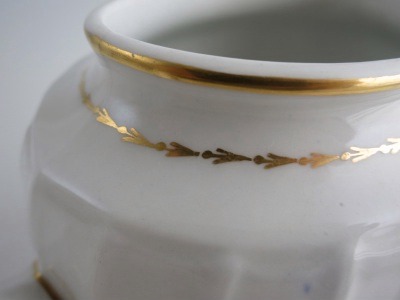 The oval cover of the teapot is also spiral fluted and has a faceted oval moulded mushroom finial embellished with gilt lines. The teapot cover is decorated with the same type of brown and gilded flower sprigs.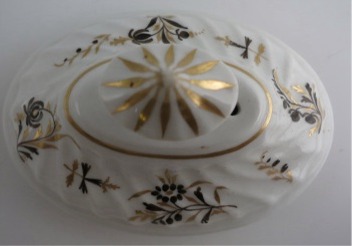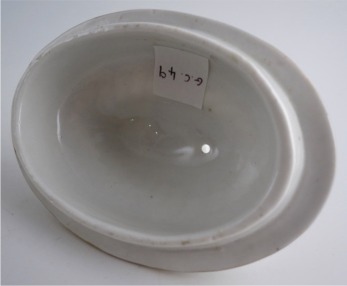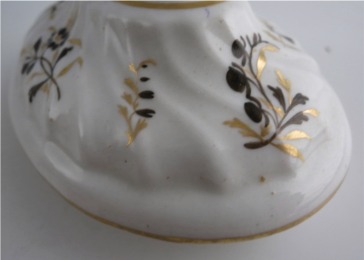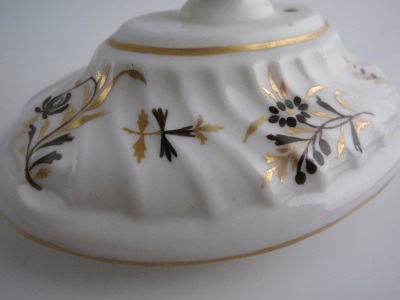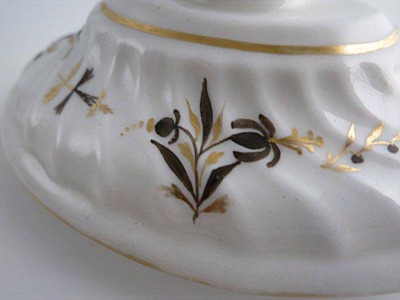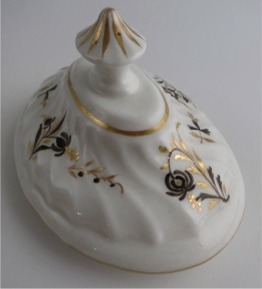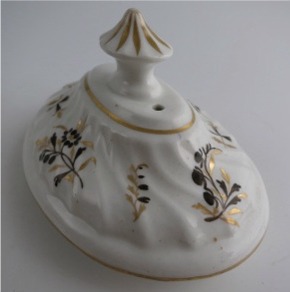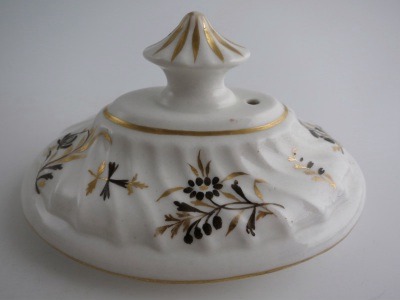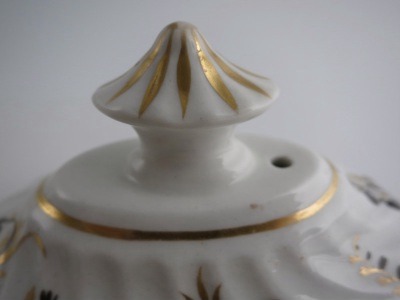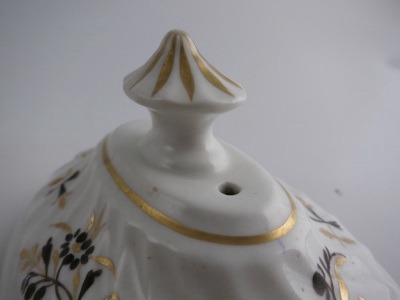 This is an elegant Coalport 'John Rose' Waisted Spiral Fluted Oval 'Brown and Gilded' Flower Sprig Decoration, c1800
Size and Weight: (values are approximate)
6¾" (180mm) height of the teapot to the tip of the cover finial.
9¾" (247mm) length of the teapot from the tip of the spout to the back edge of the handle.
1lb 10oz (730gms) weight of the teapot and cover.
Marks:
There are no manufacturer's marks on this teapot and cover, but it is from the Coalport factory, c1800.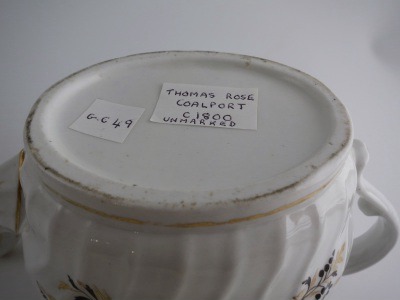 This very fine Coalport teapot is in extremely good condition with no chips, cracks, repairs or restoration. The decoration and gilding is also in very good condition with only extremely minimal wear, mainly to the tip of the spout. This is certainly an excellent teapot for the collector of Coalport or early English tea wares.
---
All information contained within any article on this website was considered to be accurate (as far as can be ascertained) at the time of writing. TeaAntiques.com Limited makes no warranty and accepts no liability regarding the accuracy of the content.
Copyright © 2000 - 2022 All rights reserved
TeaAntiques.com Limited. Company Incorporated in England No.: 5086843