Coalport 'John Rose' Teapot, Waisted Spiral Fluted Oval 'Gilded' Flower Sprig Decoration, c1798
(p1262)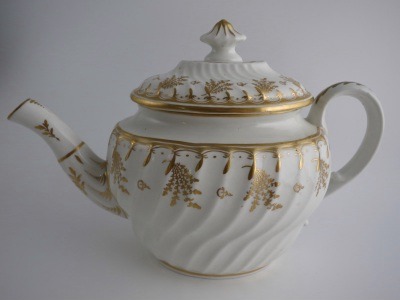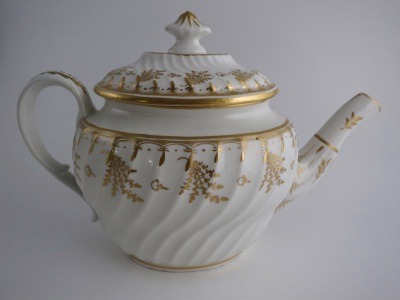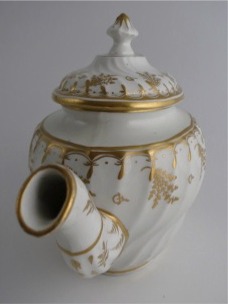 A very attractive John Rose Coalport teapot and cover, c1798. It is of a charming 'waisted' moulded oval form, with elegant gilded flower sprig decoration around the body and cover.
Click here to check price and availability
John Rose had been an apprentice to Thomas Turner at the Caughley factory until aged 21 when he set up his own manufacturing company with Edward Blakeway at Jackfields around 1793. By 1796 they had set up a works across the other side of the River Severn at Coalport, from where this delightful teapot originated.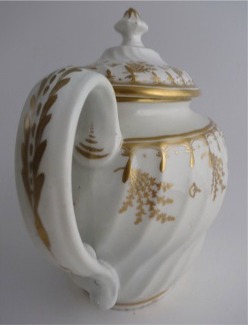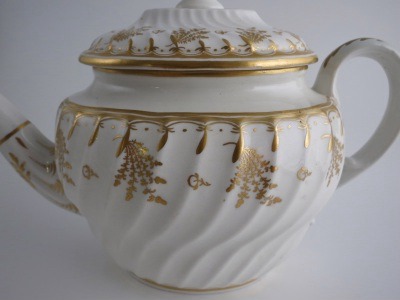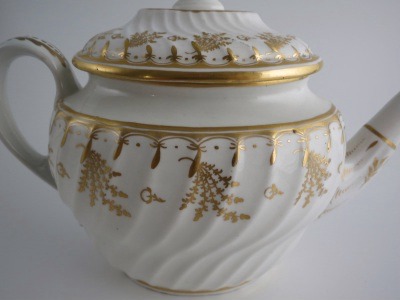 The main body of the teapot is called a 'waisted' moulded oval form due to the narrowing in of the lower portion of the body and the moulded spiral fluted lines around it, very popular towards the end of the Eighteenth century in tea wares. The body is decorated around it with gilded flower sprigs suspended from a gilded garland around the shoulder of the teapot. This is also applied to the cover of the teapot.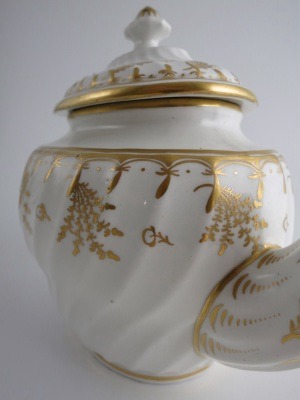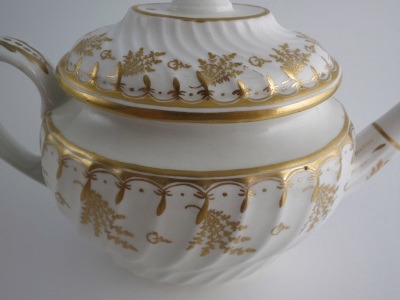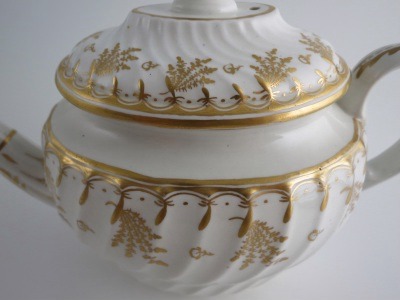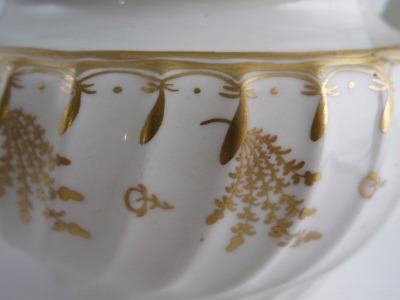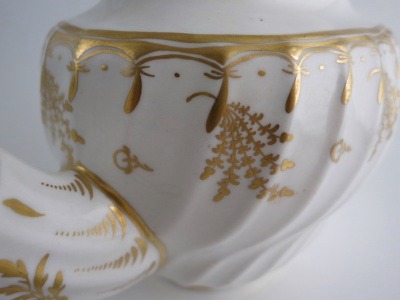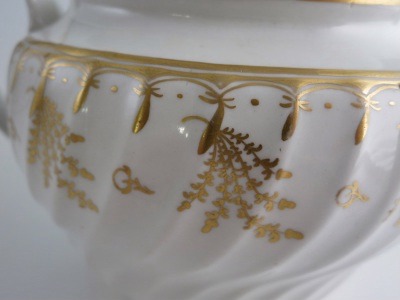 The teapot spout is faceted moulded to the lower portion and has applied gilt decoration and gilding to the tip. The rim of the teapot is also gilded.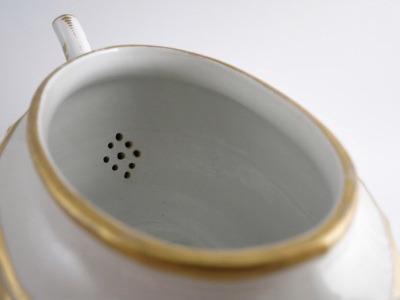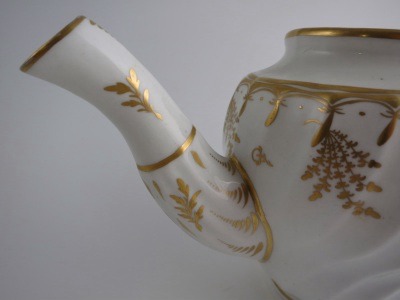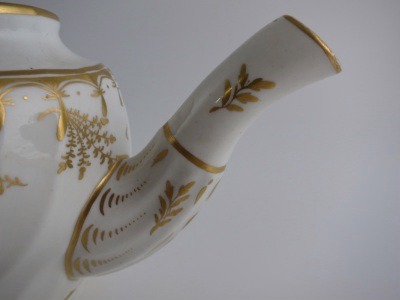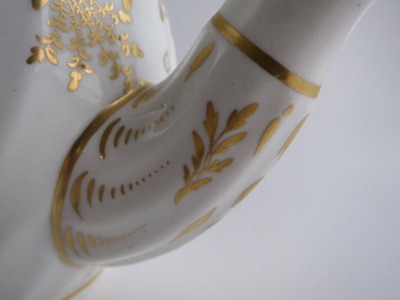 The spout also has gilded foliate sprigs applied to it and the tip of the spout is gilded.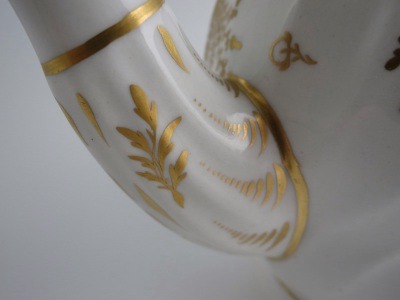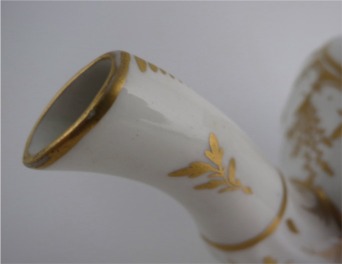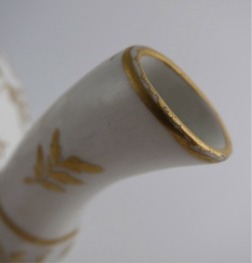 The open loop handle of the teapot has gilded foliate decoration applied down the back edge and has an inward moulded spur to the lower portion of the handle.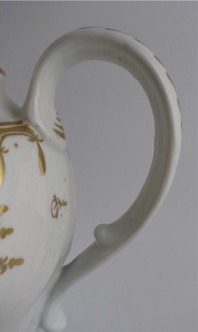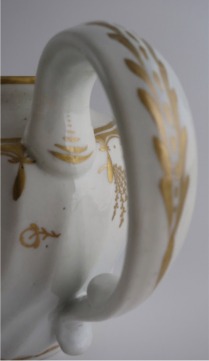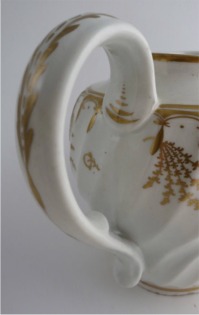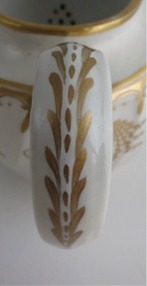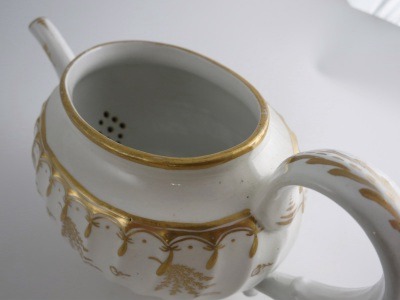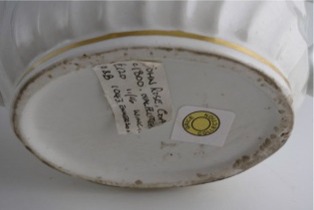 The oval cover of the teapot is also spiral fluted and has a faceted oval moulded mushroom finial embellished with gilt lines. The teapot cover is decorated with the same type of gilded flower sprigs.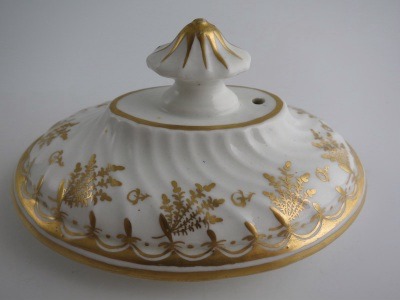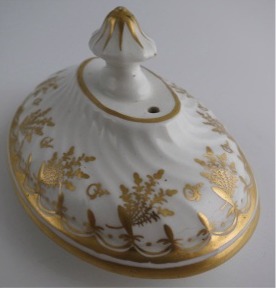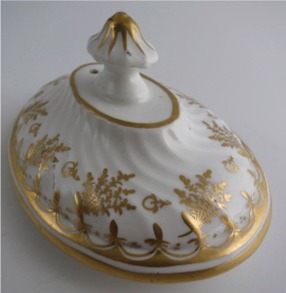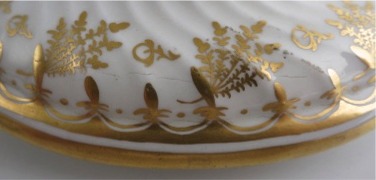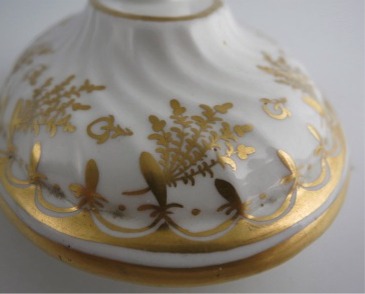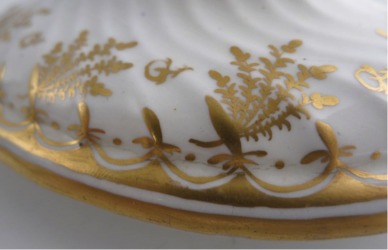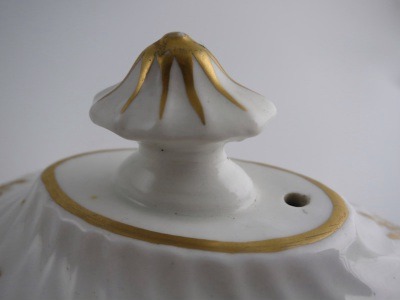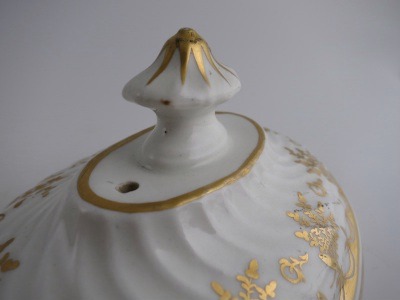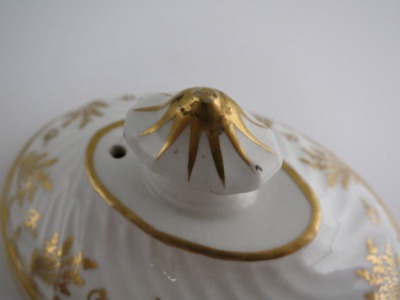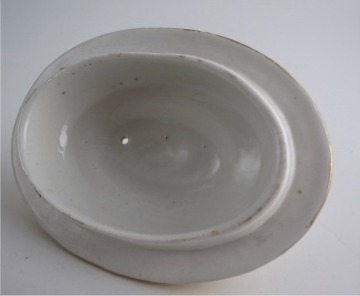 This is a charming Coalport 'John Rose' Waisted Spiral Fluted Oval 'Gilded' Flower Sprig Decoration, c1798
Size and Weight: (values are approximate)
6¾" (180mm) height of the teapot to the tip of the cover finial.