Worcester 'Cake' or 'Bread and Butter' Plate, Reeded Shape with Scalloped Border, Exquisitely Decorated with the Rich Neoclassical 'Husk and Paterae', c1785
(p1310)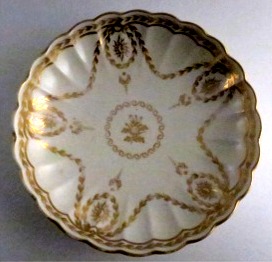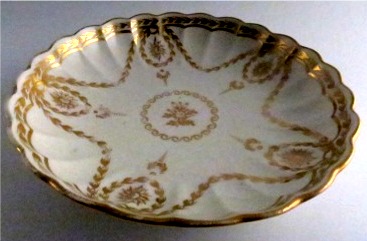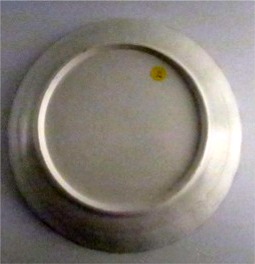 An exquisite Worcester 'cake' or 'bread and butter' plate. This beautiful plate has a reeded shape with scalloped boarder and is superbly decorated with richly gilded 'husk and paterae' design, which is extremely elegant. This magnificent example from the famous Worcester factory dates from c1785.
Click here to check price and availability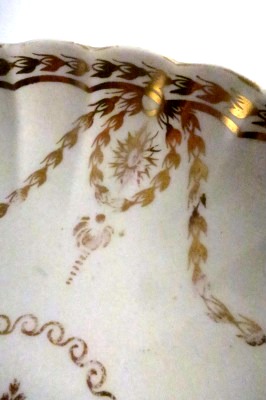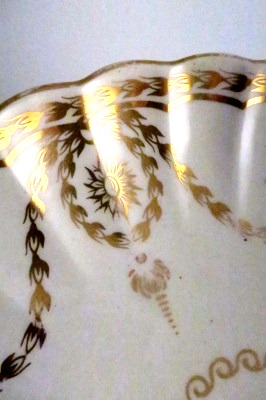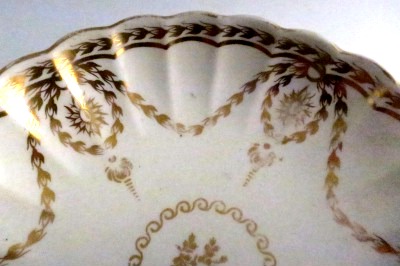 The applied decoration is absolutely exquisite. The gilding used for the decoration is very bright, rich and so very fine in its detail. The main part of the body is decorated with oval festoons, between which are draped further foliate festoons. Inside the oval medallions is a gilt paterae, or flower head, very much in the neo classical taste of the period.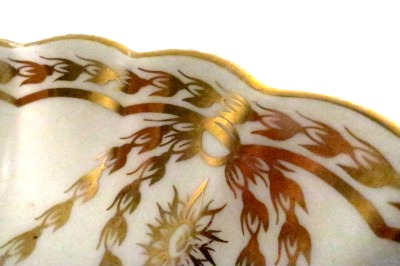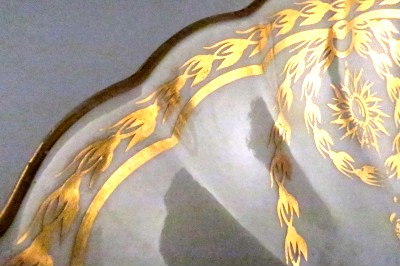 Above this husk and paterae band of decoration is a fine gilded husk line around the rim of the plate. The scalloped rim is also beautifully gilded.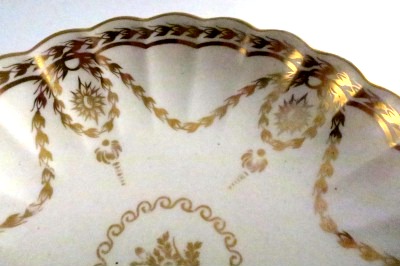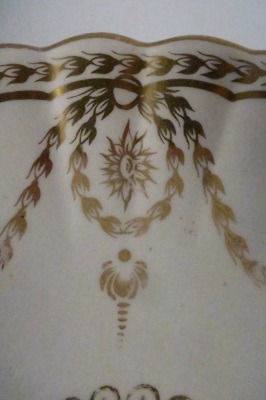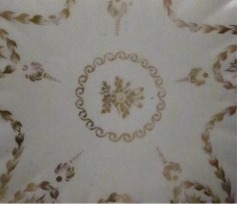 In the centre of the plate is a beautifully executed floral bouquet in rich gold. This is inside a scrolling circle of gilt decoration.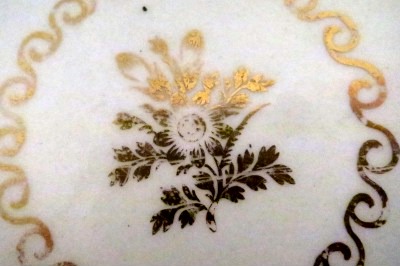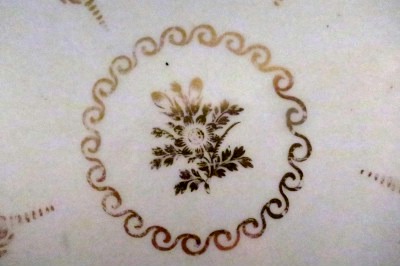 This is a delightful Worcester 'Cake' or 'Bread and Butter' Plate, reeded shape with scalloped boarder, exquisitely decorated with the rich neo classical 'husk and paterae', c1785.
Size and Weight: (values are approximate)
8Ľ" (210mm) diameter of the plate.
15ľoz (448gms) weight of the plate.
Marks:
There are no manufacturer's marks on this plate, but it is from the Worcester factory.
Generally this really stunningly decorated Worcester plate is in good condition, the only minor imperfections being some wear to some of the gilding, as shown below, and a small flake chip to the underside rim of the plate, also shown below.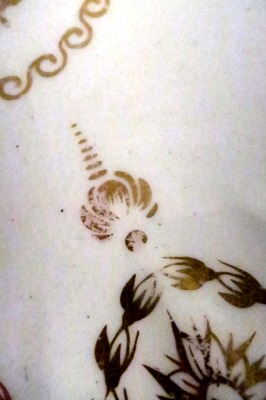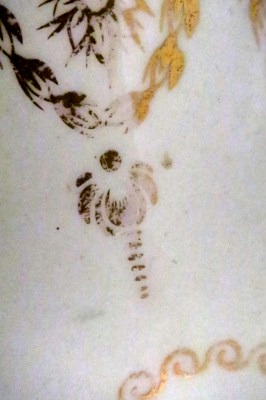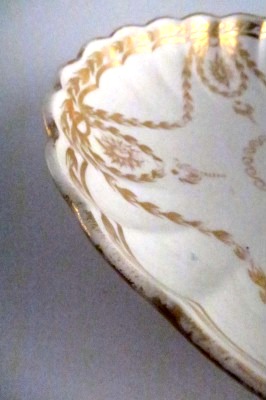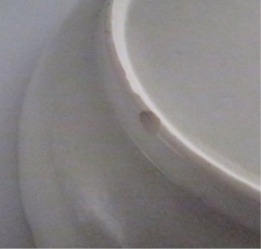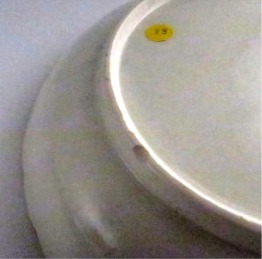 ---
All information contained within any article on this website was considered to be accurate (as far as can be ascertained) at the time of writing. TeaAntiques.com Limited makes no warranty and accepts no liability regarding the accuracy of the content.
Copyright © 2000 - 2023 All rights reserved
TeaAntiques.com Limited. Company Incorporated in England No.: 5086843