New Hall Milk Jug, Elegant Reeded Helmet Shape, Decorated with a Colourful Basket of Flowers, Pattern 112, c1795
(p1311)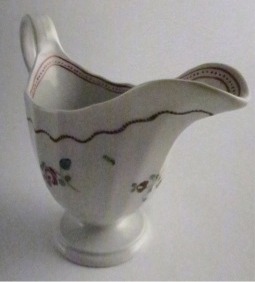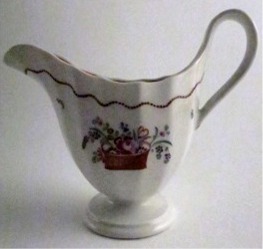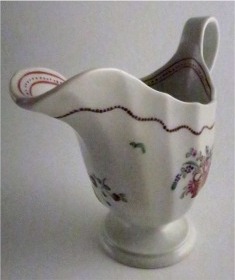 A very pretty New Hall milk jug, c1795. This very elegant jug is decorated in coloured enamels including a basket of flowers, New Hall pattern 112.
Click here to check price and availability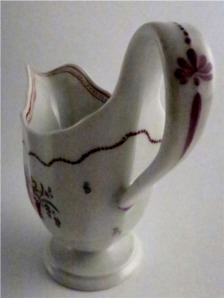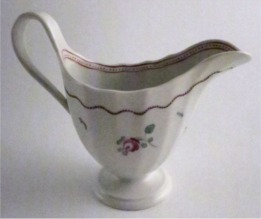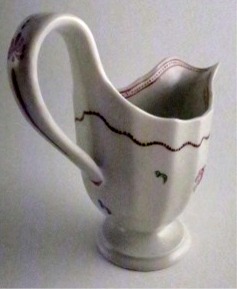 The moulded body of this lovely jug is of a vertically reeded helmet form, with elegantly proportioned pouring lip and open loop handle.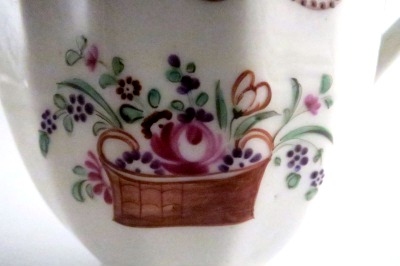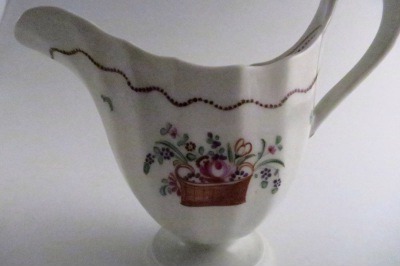 New Hall pattern number 112 includes on one side of the jug a very pretty coloured enamel basket of flowers. This decoration includes the colours brown, orange, pink, purple and green. Above this floral decoration is a wavy line in orange with brown dots above, which runs round the whole jug rim.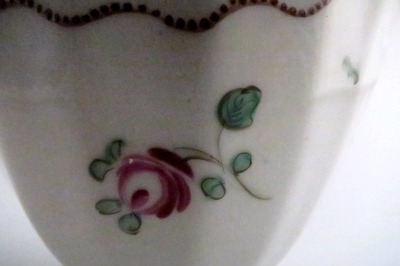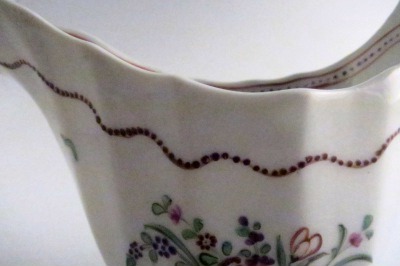 On the other side of the jug to the floral basket decoration is a single flower sprig of a pink rose with green foliage. Another flower sprig is applied to the front of the jug in orange and green. There are also dotted about, little green leaves.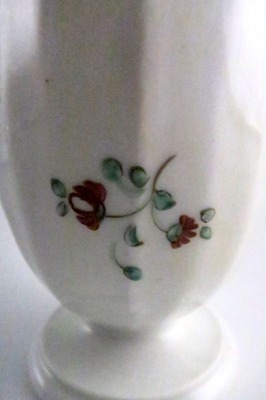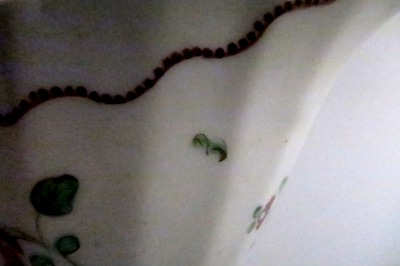 On the inner rim of the jug is a further decoration comprising two parallel orange lines, between which are a line of purple dots.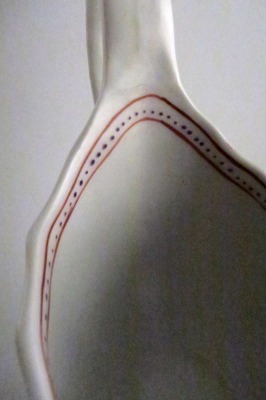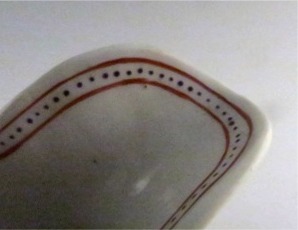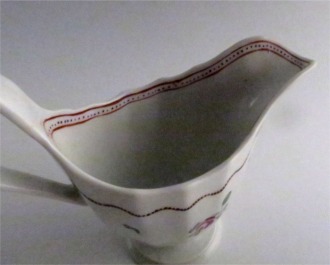 The top of the handle is decorated with purple dots and the back with a purple vertical line with an implied flower head at the top.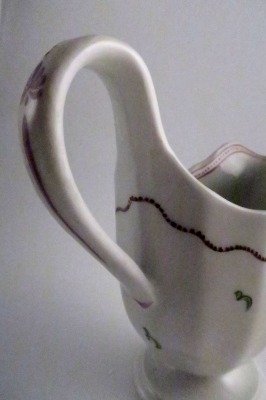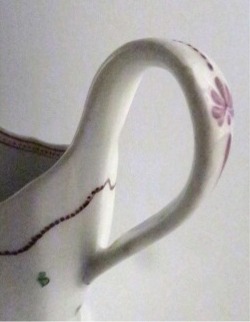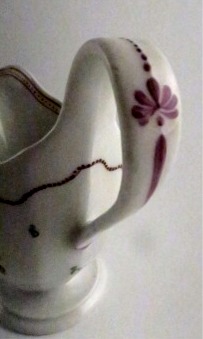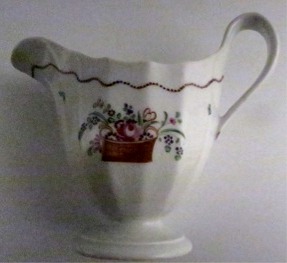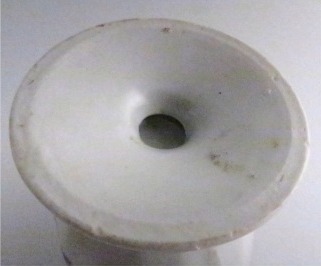 The jug is raised upon a circular stepped foot with a circular moulded collar between the foot and the jug's bowl.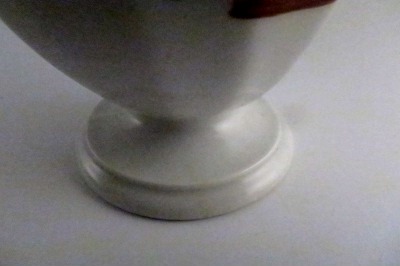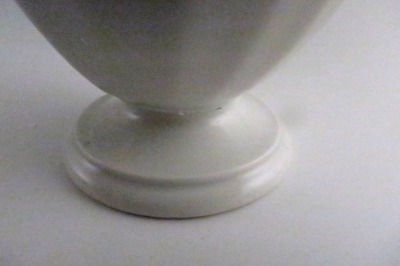 This is a New Hall Milk Jug, elegant reeded helmet shape, decorated with a colourful basket of flowers, pattern 112, c1795.
Size and Weight: (values are approximate)
4¾" (122mm) in height to the top of the handle.
5¾" (146mm) in length from the tip of the spout to the back wedge of the handle.
2½" (64mm) max body width.
6¼oz (174gms) in weight.
Marks:
There are no manufacturer's marks on this jug, but it is from the New Hall factory c1795. This pattern 112 is illustrated in the book ' New Hall and its imitators' plate 216.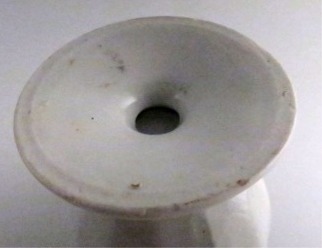 This lovely New Hall jug is in really excellent condition with no cracks, chips, repairs or restoration. All the enamel painted decoration is in excellent order. A truly very fine jug for the collectors of New Hall or eighteenth century porcelain.
---
All information contained within any article on this website was considered to be accurate (as far as can be ascertained) at the time of writing. TeaAntiques.com Limited makes no warranty and accepts no liability regarding the accuracy of the content.
Copyright © 2000 - 2022 All rights reserved
TeaAntiques.com Limited. Company Incorporated in England No.: 5086843