Caughley Blue and White 'Temple' Pattern Milk Jug, c1785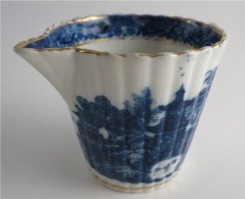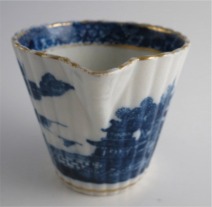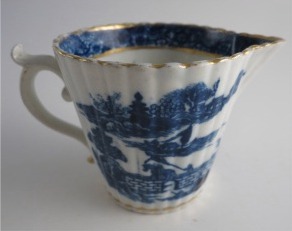 A beautiful Caughley Temple pattern milk jug dating from c1785. This jug is decorated in blue and white transfer print of an oriental scene known as the Temple pattern.
Click here to check price and availability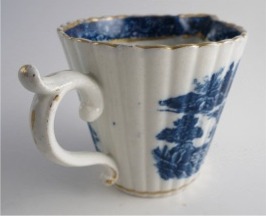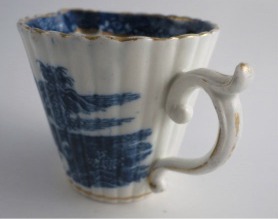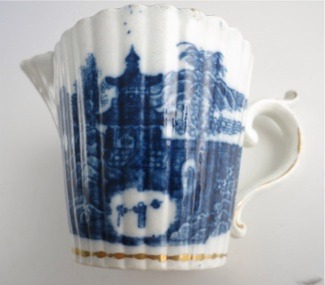 This charming oriental scene includes pagodas, houses a stone bridge over which rides a person on horse back. Boats, Islands, rocks and trees are also included.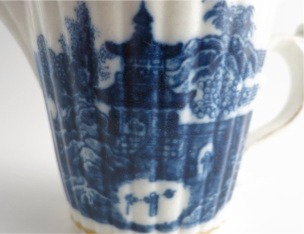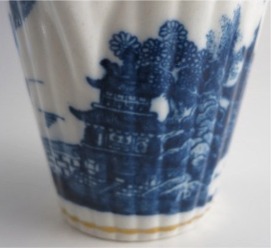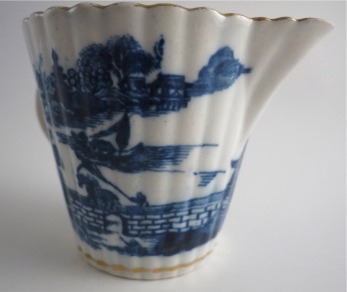 The tapered body of the jug is fluted. There is an applied gilded line running round the base of the jug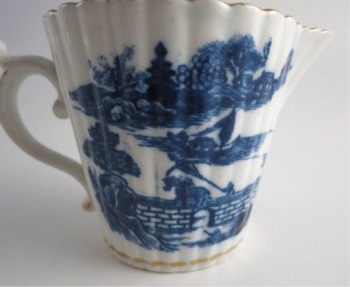 There is a sparrow beak type of pouring lip. The serrated top rim of the jug is also gilded. The inner rim of the jug has a decorative oriental blue and white band of decoration, known as the 'Fitzhugh' type which is associated with the 'Templ'e pattern.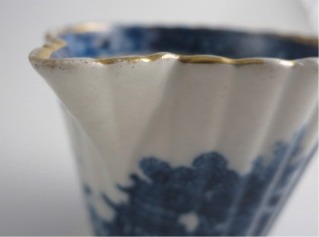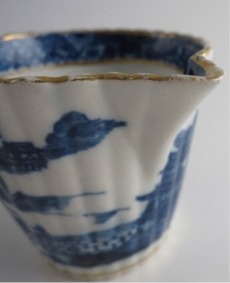 The handle of the jug has a protruding thumb spur for ease of holding and pouring. The back edge of the handle is also gilded with a line, as are the sides and top of the handle.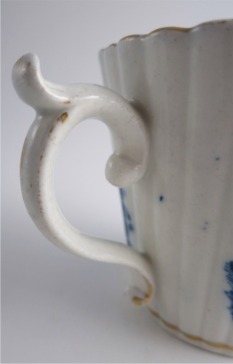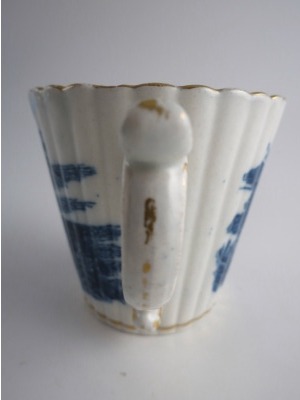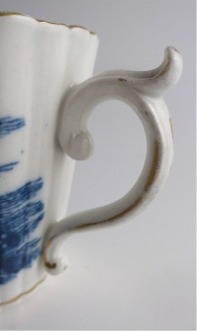 There is no manufacturer's mark on this jug, but it is a Caughley jug from c1785.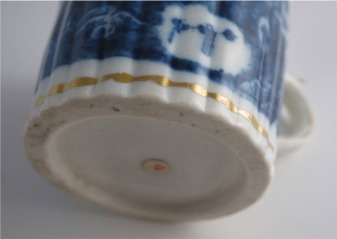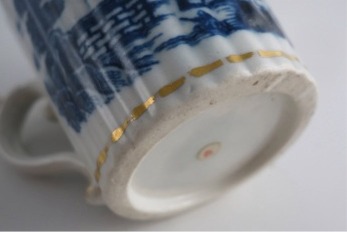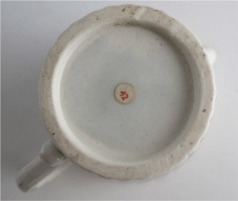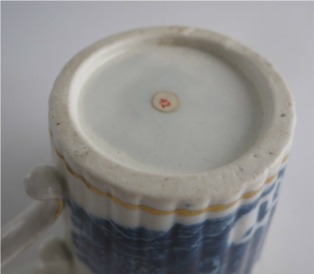 Ask for more information about this item
Size and Weight:
3" (70mm) height of the jug
4½" (115mm) distance from the tip of the spout to the back edge of the handle
3" (70mm) diameter of the jug at the top rim
5oz (140gms) weight of the jug
(values are approximate)
Marks:
There is no manufacturer's mark, but this is a Jug from the famous Caughley factory, decorated with a blue and white transfer print of the 'Temple' pattern, c1785
Condition:
This delightful Caughley jug is in very good condition with no chips, cracks, repairs or restoration. The only very minor imperfection is some wear to the gilding in general, otherwise a lovely Eighteenth century jug for the collector.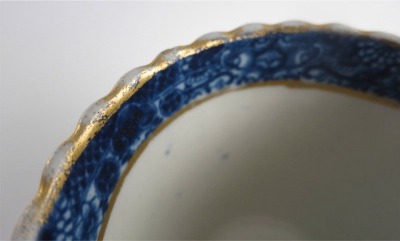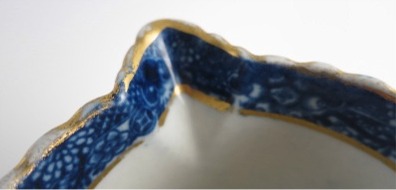 ---
All information contained within any article on this website was considered to be accurate (as far as can be ascertained) at the time of writing. TeaAntiques.com Limited makes no warranty and accepts no liability regarding the accuracy of the content.
Copyright © 2000 - 2020 All rights reserved
TeaAntiques.com Limited. Company Incorporated in England No.: 5086843