Coalport Oval Spiral Shanked Milk Jug, Gilded Leaf Garland Decoration, c1800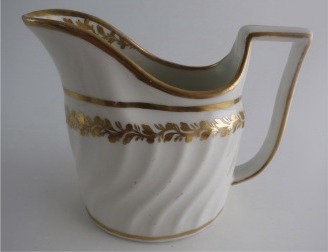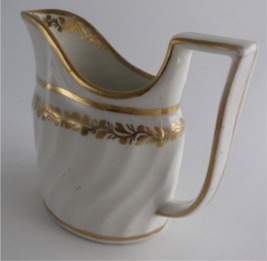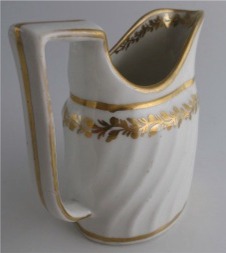 A most elegant Coalport oval shaped milk jug, with spiral shanked moulded body with an angular loop handle. This beautiful jug is decorated with rich honey coloured gilding, this comprising a delicate garland of foliage around the upper shoulder of the jug and to the inner pouring lip. In addition there are thickly gilded lines, one around the foot, the upper shoulder and very top rim and the sides and back of the handle. This jug dates from c1800.
Click here to check price and availability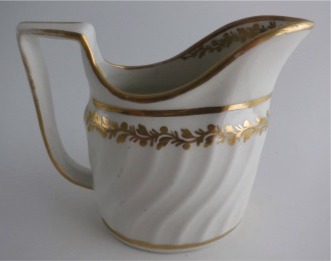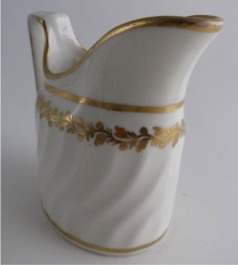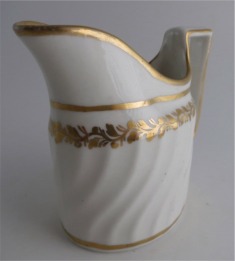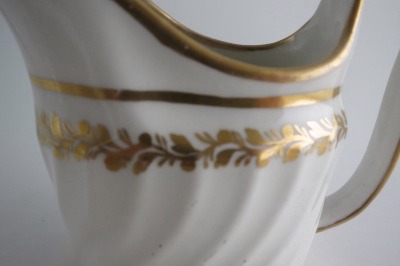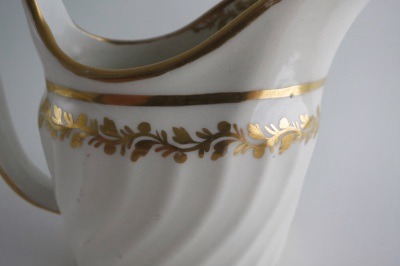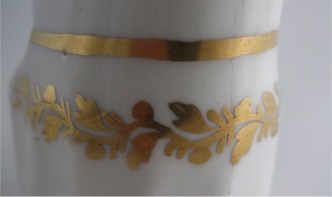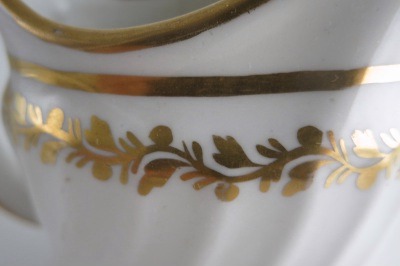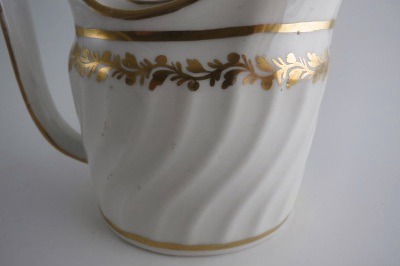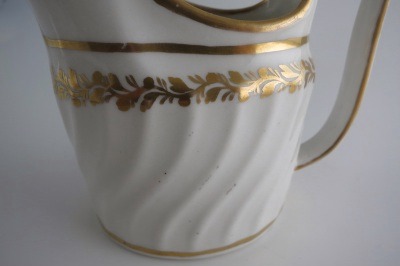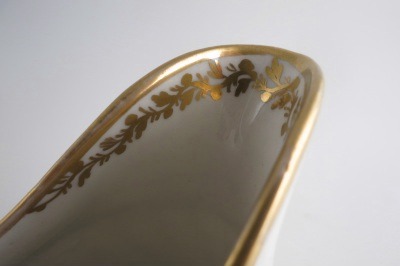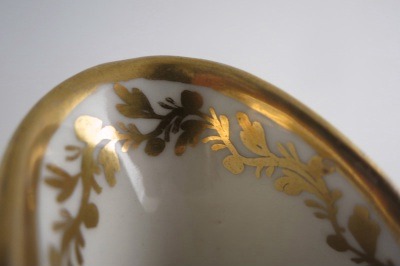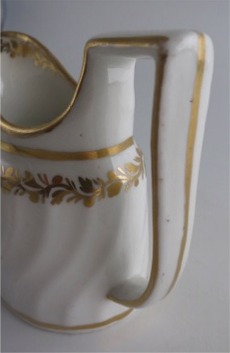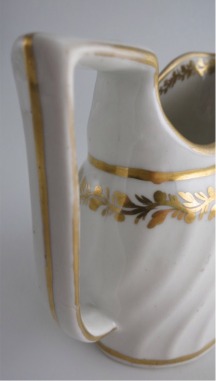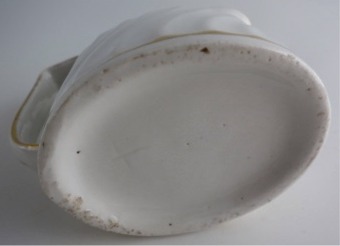 There is a faint impressed cross 'tally mark' on the base but there is no manufacturer's mark. However this is a jug from the John Rose Coalport factory c1800.
Ask for more information about this item
Size and Weight:
4" (100mm) max. height of the jug
5" (120mm) from the tip of the pouring lip to the back edge of the handle
2˝" (65mm) width of jug
6ľoz (193gms) weight of the jug
(values are approximate)
Marks:
There is no manufacturer's mark, but this milk jug is from the John Rose Coalport factory, c1800
Condition:
This delightful milk jug is in excellent condition with no chips, cracks, repairs or restoration. The only very minor imperfection is a slight wear to the gilding on the sides of the handle, this is where the jug has been handled over the many years of its life. A delightful Coalport Jug.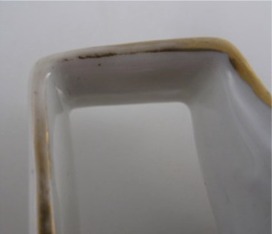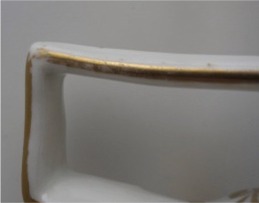 ---
All information contained within any article on this website was considered to be accurate (as far as can be ascertained) at the time of writing. TeaAntiques.com Limited makes no warranty and accepts no liability regarding the accuracy of the content.
Copyright © 2000 - 2022 All rights reserved
TeaAntiques.com Limited. Company Incorporated in England No.: 5086843