Worcester Shanked Coffee Cup and Saucer, Blue and Gilt Decoration with 'Bluebell pattern', c1795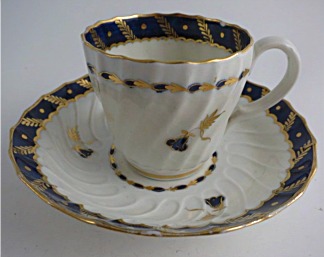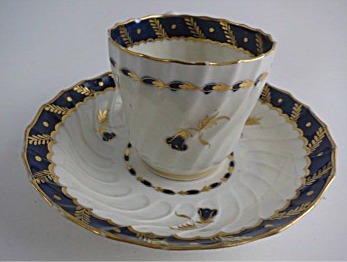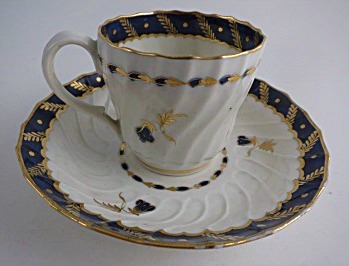 A very elegant and well moulded spiral shanked Coffee Cup and Saucer, decorated with blue and gilt decoration including the 'Bluebell' flower motif. This beautiful Coffee Cup and Saucer was made at the famous Worcester factory c1795. Each piece is marked with the open blue crescent mark of the Worcester factory. The two pieces are moulded with 'shanked' (or spiral) lines which was the latest design in fashion at the later period of the eighteenth century. These moulded lines are very finely potted and create a most decorative effect. Evenly spaced around the body of the pieces are three blue and gilt 'Bluebell' flowers.
Click here to check price and availability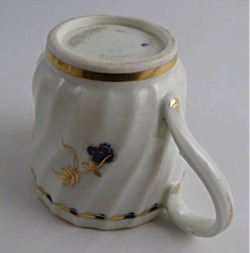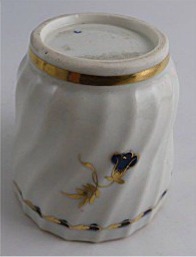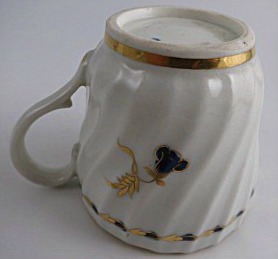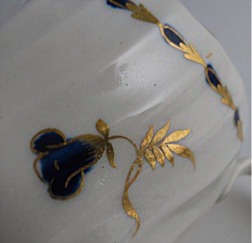 A rich underglaze Cobalt blue border runs around the inner rims of the two pieces, This is decorated with gilt leaves and dots and bounded by a gilded scalloped line and rim. There is also a circle of blue and gilt decoration in the centre of the saucer in which is a geometrically gilded blue circle, this gilding is remarkably fine.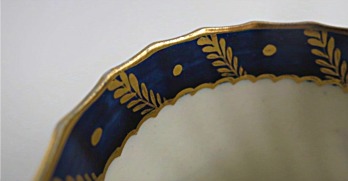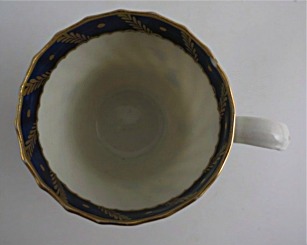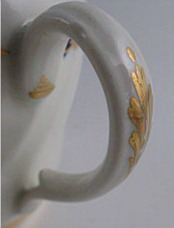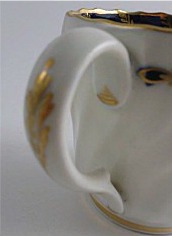 The Coffee Cup has an ear shaped open loop handle with an inward facing spur towards the lower portion. The back edge of the handle is gilded with fine foliate style decoration.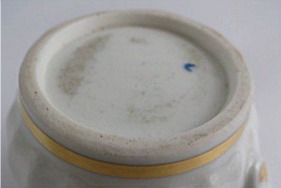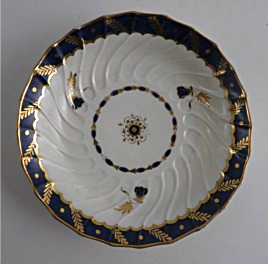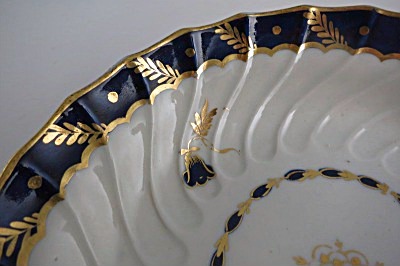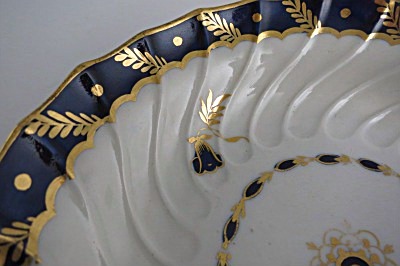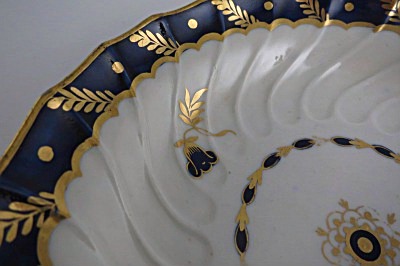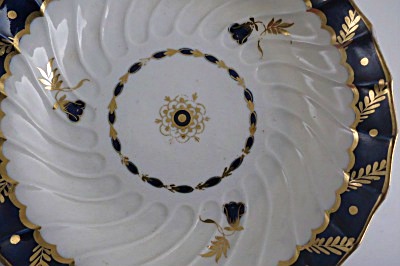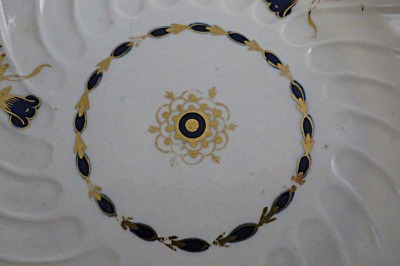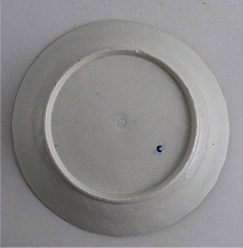 Ask for more information about this item
Size and Weight:
2½" (65mm) max. diameter of the Coffee Cup.
2½" (65mm) height of the Coffee Cup.
5¼" (135mm) max. diameter of the Saucer
5oz (142gms) combined weight.
(values are approximate)
Marks:
The underside of the two pieces of the Coffee Cup and Saucer are marked with the open blue Worcester crescent mark. The coffee cup and saucer dates from c1795.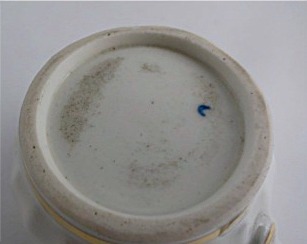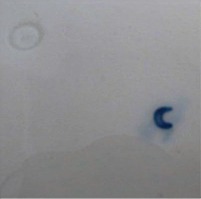 Condition:
This beautiful Worcester coffee cup and saucer is in generally good condition with no cracks, repairs or restoration. The only minor imperfection is extremely minimal wear to the gilding, only really on a few high points of scalloped rims and gilding on the geometric design in the base of the saucer. The base rim of the saucer does have a few tiny nibbles, these are not chips but from the time of manufacture as they are glazed over.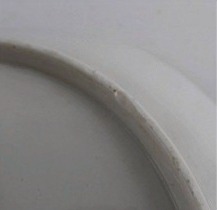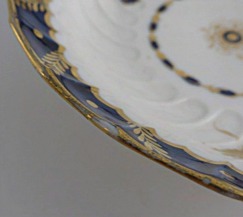 The coffee cup does have a very small flake chip to its inner rim as shown in the two pictures below.

.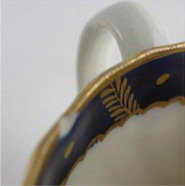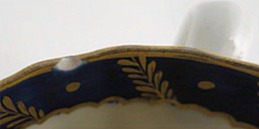 The base of the coffee cup does have some kiln smut which appear in the glaze as dark speckling.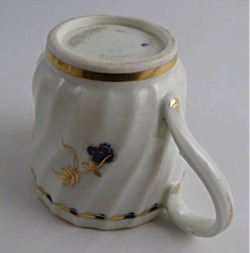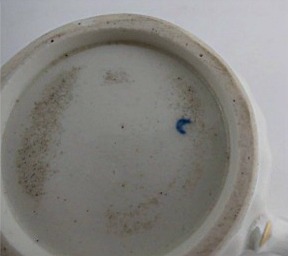 ---
All information contained within any article on this website was considered to be accurate (as far as can be ascertained) at the time of writing. TeaAntiques.com Limited makes no warranty and accepts no liability regarding the accuracy of the content.
Copyright © 2000 - 2023 All rights reserved
TeaAntiques.com Limited. Company Incorporated in England No.: 5086843