New Hall Slops Bowl 'Basket of Flowers' Pattern 171, c1780-90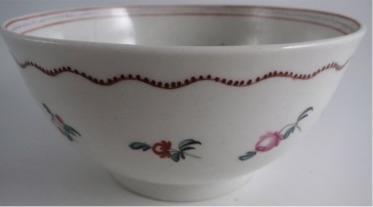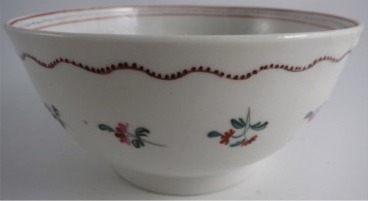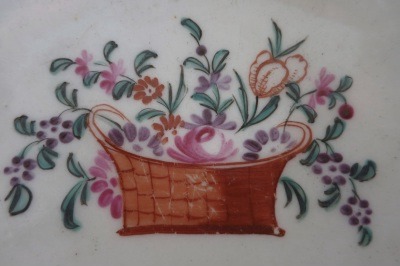 A very pretty New Hall slops bowl, c1780-90. This very elegant bowl is decorated in coloured enamels including a basket of flowers on the inside base, New Hall pattern 171.
Click here to check price and availability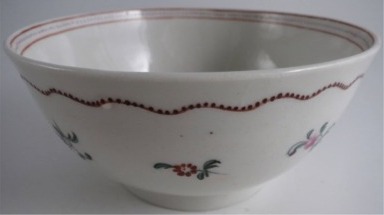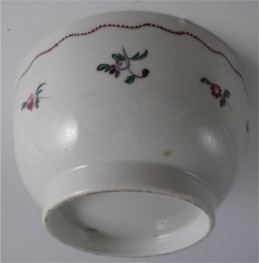 The circular smooth bodied bowl is decorated around the outside with attractive little single flower sprigs of different flowers in a variety of enameled colours. Above these flowers is a wavy band of comprising an orange thin line with applied purple dots.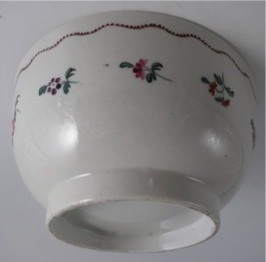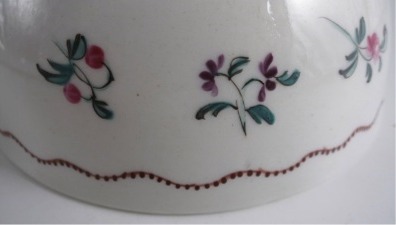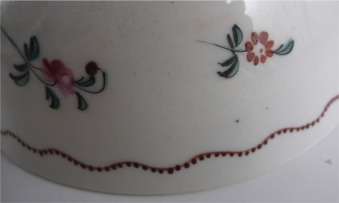 In the inner base of the bowl is a beautiful decoration depicting a woven basket containing a display of beautifully coloured flowers.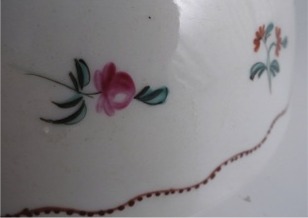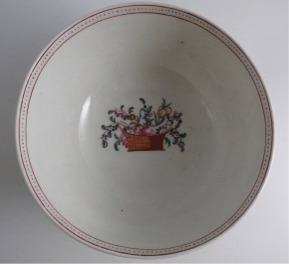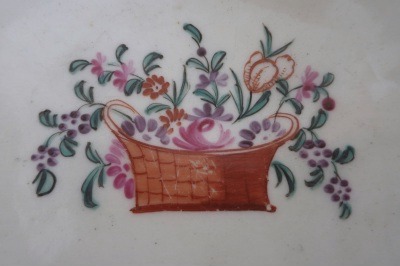 The inner rim of the bowl is a double iron red lines with a row of mauve dots in between.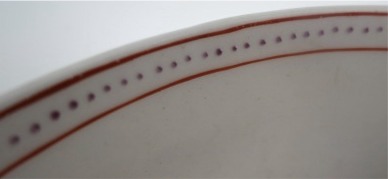 On the underside of the bowl is the New Hall pattern number 171 in purple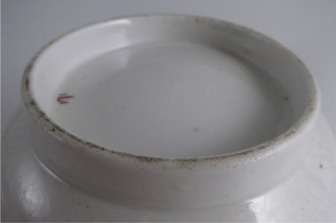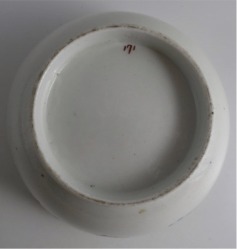 Ask for more information about this item
Size and Weight:
6" (150mm) max. diameter of the bowl.
3" (75mm) height of the bowl.
9oz (257gms) weight of the bowl.
(values are approximate)
Marks: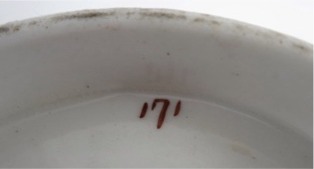 There is the New Hall pattern number 171 in purple, this the 'basket pattern' dating from c1780-90
Condition:
This charming Eighteenth Century New Hall bowl is in very good condition with no chips, cracks, repairs or restoration.
---
All information contained within any article on this website was considered to be accurate (as far as can be ascertained) at the time of writing. TeaAntiques.com Limited makes no warranty and accepts no liability regarding the accuracy of the content.
Copyright © 2000 - 2022 All rights reserved
TeaAntiques.com Limited. Company Incorporated in England No.: 5086843