New Hall Slops Bowl, 'Boy Chasing Butterfly', Pattern 421, c1795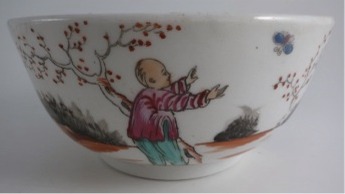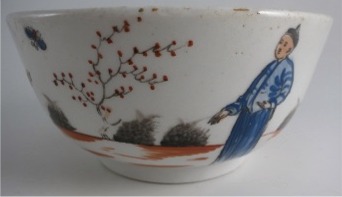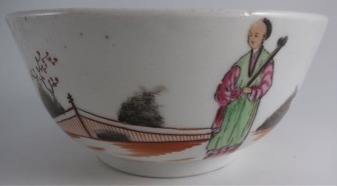 A most beautiful and charming Slops Bowl from the New Hall factory, Sheldon, Stoke-on-Trent, England. This lovely Slops Bowl dates from around c1795 and is a superb example of a New Hall bowl decorated in Chinese style of a 'boy chasing butterfly' in striking enamel colours.
Click here to check price and availability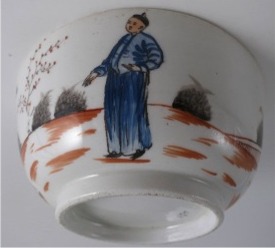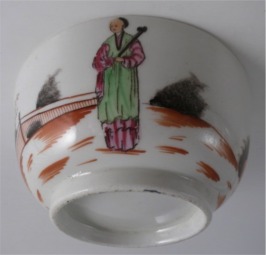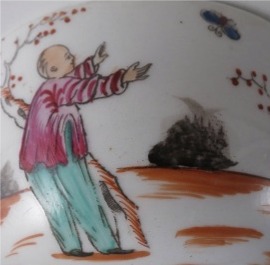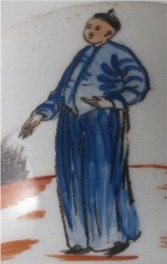 The New Hall factory had become famous for their production of elegant tea wares for the middle class English market by the end of the eighteenth century, taking the market share away from the other prominent manufacturers such as Worcester and Caughley. New Hall, had produced a new 'hybrid' porcelain, not a hard paste like those of German and Chinese manufacturers, but a paste that was more suited to tea wares than the body materials used by other English producers. Many of the New Hall designs were in the Chinese taste, emulating the Chinese export ware that had become so popular in England during this period.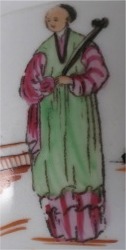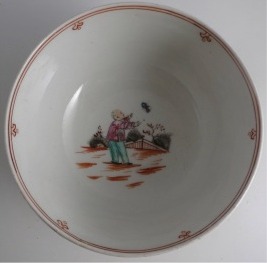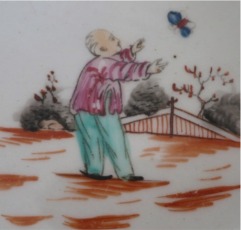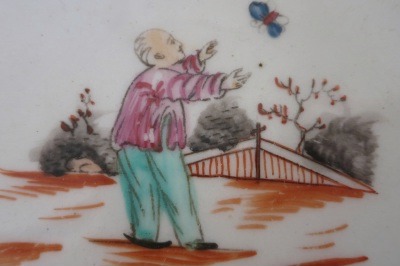 This slops bowl is certainly in the Chinese taste. It is decorated in the striking enamel paints, with the so called 'boy chasing butterfly' design; a charming and elegant pattern. This painted scene of a young boy in front of two noble gentlemen, with his arms out stretched in an attempt to capture a blue butterfly. The boy and the butterfly is repeated in the base of the slops bowl.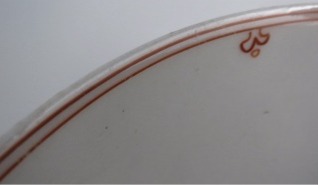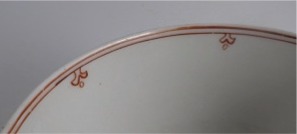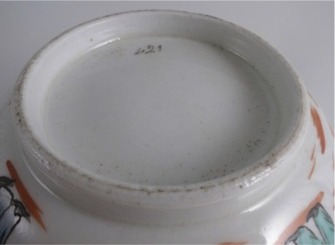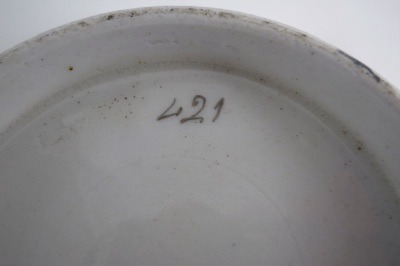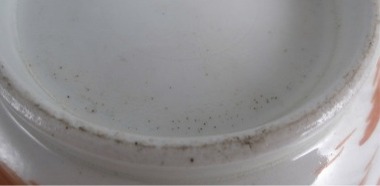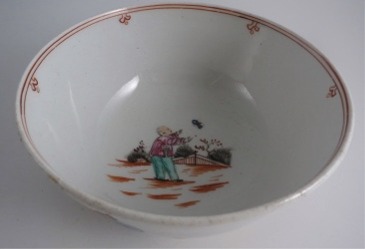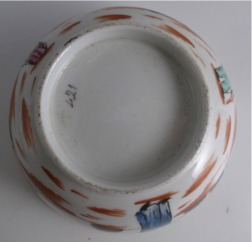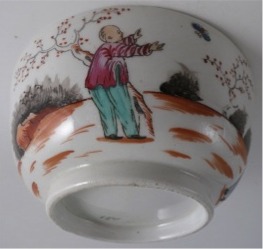 Ask for more information about this item
Size and Weight:
6" (150mm) max. diameter of the bowl.
3" (75mm) height of the bowl.
11oz (310gms ) weight of the bowl.
(values are approximate)
Marks:
The bowl is marked on the underside with the New Hall pattern number 421 in black enamel. This bowl dates from c1795.
Condition:
This delightful New Hall slops bowl is in good condition with no chips, cracks, repairs or restoration. The enamel decoration is in good order with only the very minor wear. A very fine New Hall bowl.
---
All information contained within any article on this website was considered to be accurate (as far as can be ascertained) at the time of writing. TeaAntiques.com Limited makes no warranty and accepts no liability regarding the accuracy of the content.
Copyright © 2000 - 2020 All rights reserved
TeaAntiques.com Limited. Company Incorporated in England No.: 5086843