Tea Clipper

from TeaAntiques.com

Edition

One Hundred and Four
Featured Antique - A stunning Barr Worcester Oval Teapot and Cover, Spiral Shanked Body with 'Bourbon Sprig' decoration, embellished with gilding, incised 'B' marks, c1795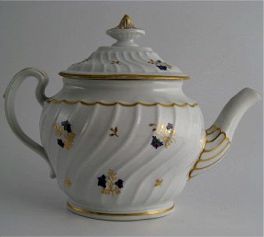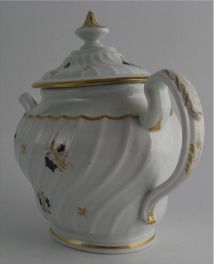 A most elegant and decorative teapot from the famous 'Barr' Worcester factory, c1795. The underside of the teapot and cover is marked with the scratched 'B' mark used at the Barr factory as well as the painter's mark of a '10' in puce. This beautiful teapot has an oval-shaped body, moulded with spiral shanked decoration. It is decorated with a pattern known as 'Bourbon Sprig' using coloured enamels and embellished with rich honey coloured gilding. The cover has a well potted oval finial with moulded and gilded foliate decoration. It has a beautifully shaped spout, which has gilt embellishments and a finely shaped handle with moulded and gilded foliate leaf cap.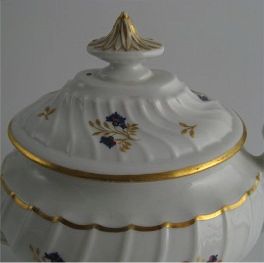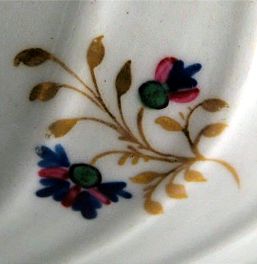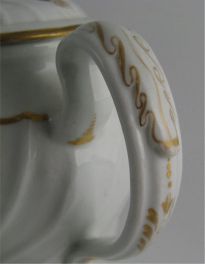 A magnificent teapot for the collector of Barr Worcester teapots or English early tea wares.

More details of this item and other tea related antiques can be found by visiting my web site at www.TeaAntiques.com.

Kent, South East England, is affectionately known as the 'Garden Of England'. There are indeed many beautiful gardens to be admired in the county, such as the 'Secret Garden' in the historic town of Sandwich, a garden belonging to The Salutation Manor, designed by Sir Edward Lutyens with 35 acres of garden. As well as gardens, there are many beautiful historic towns including Canterbury, Broadstairs, and Margate.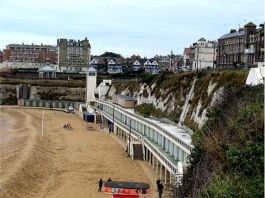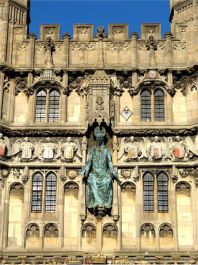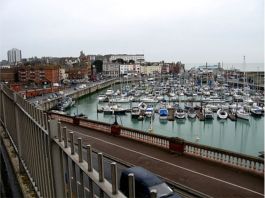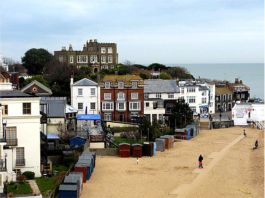 My day started with a walk around Broadstairs. Set in a harbour bounded by white chalk cliffs it was a bustling seaside resort that would have been a get away for Londoners in the nineteenth century. Among the famous people who frequented Broadstairs was none other than the author Charles Dickens. On visits to Broadstairs, he had noticed a small house on the cliffs, which he later bought and where he would stay on his retreat to the coast. This house is appropriately named Bleak House and is where he drew his inspiration for his book of that name. In Charles Dickens's day it was a modest small house, and has since been enlarged and castellated. The central square block is the part of the house that Charles Dickens would recognise. A plaque within the wall declares the famous owner of the house.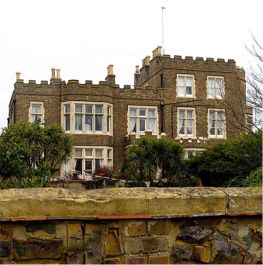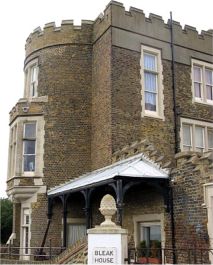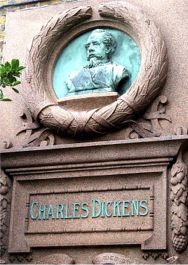 Broadstairs also has other connections with Charles Dickens, including what is now the 'Dickens Museum'. Every year the town hosts a 'Dickensian festival' in true Victorian style. Look out for various plaques on walls of houses dedicated to Charles Dickens. The little fishing harbour over which the charming houses look has small collection of boats, fishing boats and a sandy beach on which children can enjoy making sandcastles.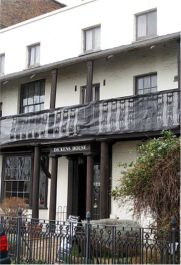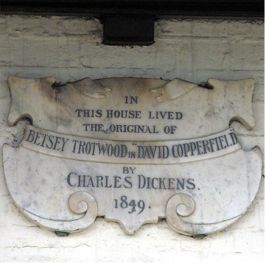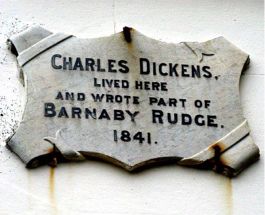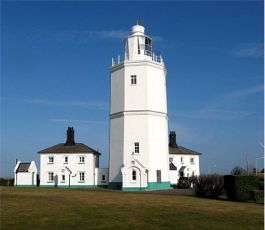 Just along the coast at North Foreland, site of the famous 'North Foreland' Lighthouse, I spotted on the beach a large metal freight container, possibly used to store deckchairs? This had been painted in typical British eccentric style with a mural scene of a typical English beach hut with a curtained window in which, yes, the English pot of tea and plate of biscuits! North Foreland Lighthouse is one of the weather stations that is mentioned on the radio in the UK's shipping forecast every day. It is a stout construction painted white and dating from the mid-eighteenth century - added to in later periods and provides a useful navigation beacon to ships with its red flashing light.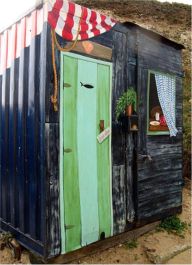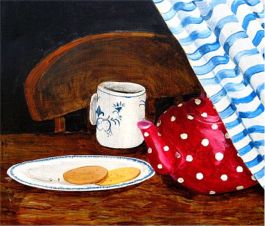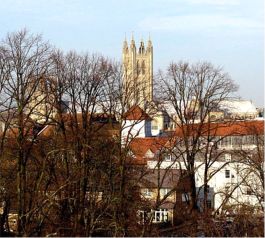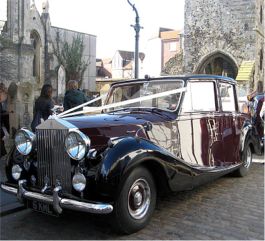 Inland from the coast is Canterbury with its well known cathedral, which dominates the town's skyline. Around this impressive cathedral are numerous tiny streets that are filled with interesting buildings, shops and houses, many dating from over 400 years ago. Sadly, it is not a good centre for antique hunting, but there is a fantastic tearoom to be enjoyed, 'Tiny Tim's', reviewed below. No visit would be complete without a tour of the Cathedral. I was lucky to spot a wedding, the wedding car was a beautiful vintage Rolls Royce, which I was told by Chauffer had been a Royal Car used in Singapore and had carried the likes of Queen Alexander. It is obviously a Royal Car as it had the fixing for the Royal Standard Pennant flag on the roof together with a red light to show its Royal Status.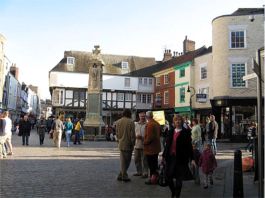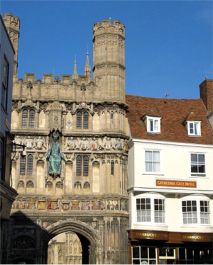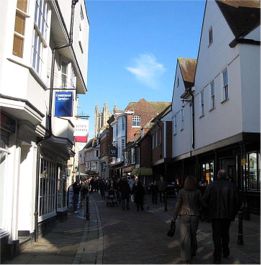 On my wander through Canterbury, I chanced upon a museum dedicated to the children's favourite fictional story character - Rupert Bear. In the window of this museum is a 'life-sized' tableau of Rupert Bear enjoying tea with Badger, served with tea and cakes by Rupert's mother, carrying a tea tray.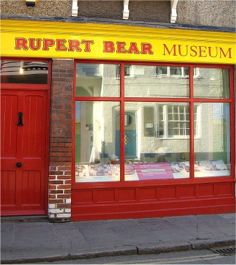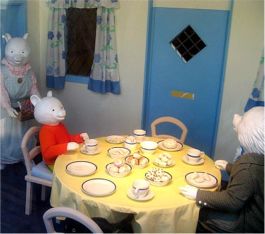 A short distance from the Rupert Bear museum you are able to pick up a walk that takes you round the historic walls of the walled town. From up there you can get some fine views of the houses and of the Cathedral towering up in the centre.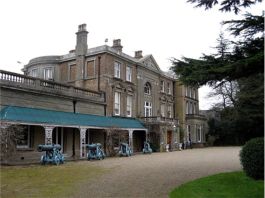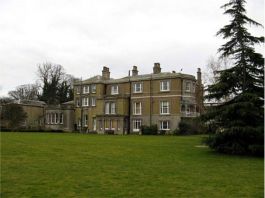 An approximate 12-mile drive from Canterbury is 'Quex' house, garden and museum. Quex gets its name from the family of Quex who owned a house on this site in the 1500's. Today what you will see is a Regency villa built by John Powell-Powell, that was enlarged during the Victorian period to house what is an amazing collection of trophies collected by Percy Powell-Cotton following a series of trips to North India and Tibet, and Africa.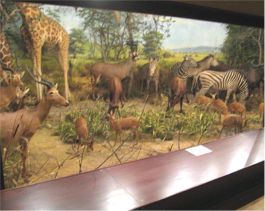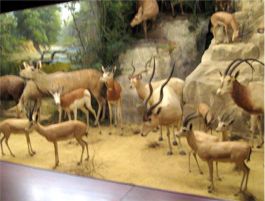 On the day of my visit, the house was not open to the public. Still a family home, it is open during the summer months. The museum itself was certainly worth a visit on its own. I was astounded by the huge collection that this explorer had amassed, especially wild animals, now stuffed and displayed in tableaux to demonstrate how they looked in their native lands. There are many huge glass fronted displays that include the likes of monkeys, lions, tigers, elephants and even large giraffes! Also, there are studies in the ways and dress of the local tribes, many items from their lives are displayed. In all, there are eight large galleries that house an impressive collection of items, including family porcelain from China and some of the Eighteenth century English, French and German factories.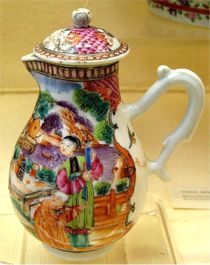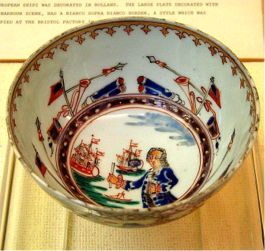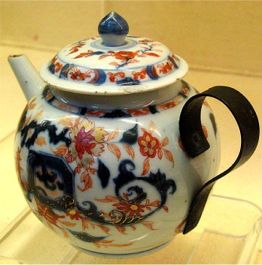 The surrounding gardens of approximately 15 acres were, in my opinion, in need of some attention to bring them up to standard to re-create the perfect Victorian gardens. The restaurant was also not as good as it could have been and seemed to be in need of a focused approach to its operation. There was little choice of afternoon tea fare. Thus a trip into Canterbury to 'Tiny Tim's' tearooms would be my recommendation after a visit to Quex.

Quex House, Garden and Museum
Birchington
Kent
CT7 0BH
Tel: (+44) 01843 842168
www.powell-cottonmuseum.co.uk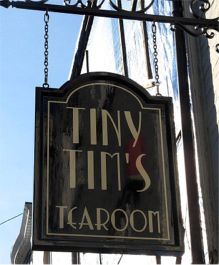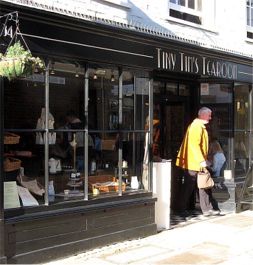 A tearoom in Canterbury that I can highly recommend is 'Tiny Tim's' at 34 St Margaret's St, just a few minutes walk from the Cathedral. Here you can step back into a time when taking tea was a social event and offer's a 1930's style experience. The building itself is much older, dating from more than 400 years' ago and is said to be one of the most haunted buildings in Canterbury! Upstairs is a room called 'the Ghost Room', in which visitors are encouraged to visit. Here you will find a spooky room that houses a lonely winged chair and table, upon which is a cup and saucer and spectacles. The house is said to be haunted by ghosts that include three children who are very mischievous. This room also has a display around the walls that show the excellent restoration of this fine building following a fire in the 1980's.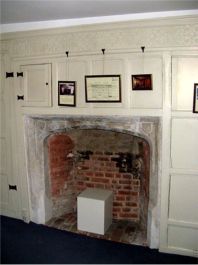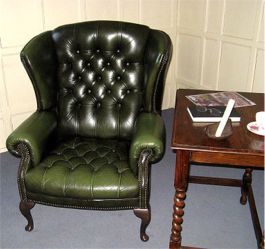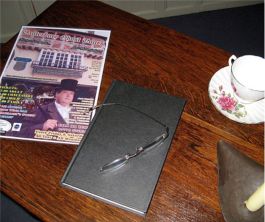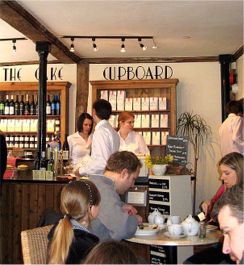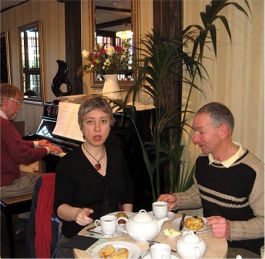 Back downstairs in the cosy and elegant tearoom there is often a pianist playing popular songs and tunes while the patrons sit and chat enjoying a very fine and traditional afternoon tea. There is a very fine choice of more than 16 types of loose leaf teas served in china pots.
There are some set teas served on three tier cake stands which include finger sandwiches, scones cream and jam and homemade cakes. There are also some local types and speciality cakes such as Plump Pilgrim's, Huffkin's and Puffkin's. For my tea, I choose a Plump Pilgrim; a very tasty and crumbly type of fruit rock cake topped with a glacé cherry. I have to say that although only mid-afternoon I was served with the very last of these. This shows just how good and popular they are, so get there early to avoid disappointment! With all their cakes being home-made, they all looked excellent and most appealing - especially some large bakewell tarts topped with a thick layer of white icing and a cherry.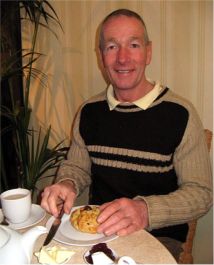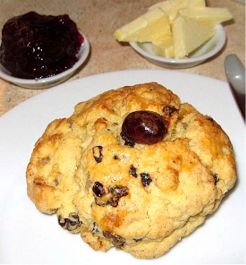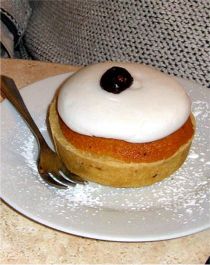 Service was friendly and very good, an all-round perfect afternoon tea experience.

Tiny Tim's
34, St Margaret's Street
Canterbury
CT1 2TG
Tel: +44 01227 450793
---
To review past newsletters, just follow this link: Past newsletters.
To subscribe to this free newsletter - Click here
---
All information contained within any article on this website was considered to be accurate (as far as can be ascertained) at the time of writing. TeaAntiques.com Limited makes no warranty and accepts no liability regarding the accuracy of the content.
Copyright © 2000 - 2021 All rights reserved
TeaAntiques.com Limited. Company Incorporated in England No.: 5086843